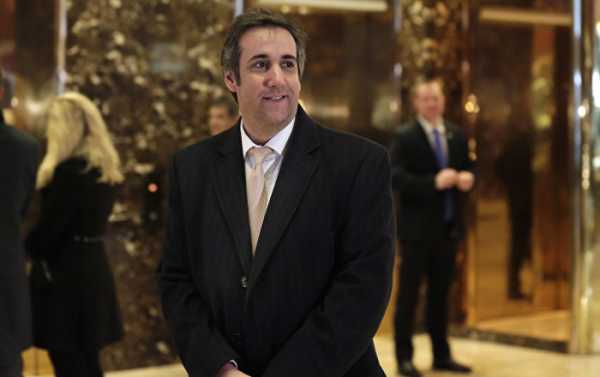 WASHINGTON (Sputnik) – Trump's former personal attorney Michael Cohen would refuse to accept a presidential pardon for the crimes he pleaded guilty to, Cohen's lawyer Lanny Davis said in an interview on Wednesday.
"Not only is he not hoping for it, he would not accept a pardon," Davis told NBC News. "He considers a pardon from somebody who has acted so corruptly as president to be something he would never accept."
In a separate interview with MSNBC on Tuesday night, Davis said his client has information that would be of interest to Special Counsel Robert Mueller.
Cohen "is more than happy to tell the special counsel all that he knows, not just about the obvious possibility of a conspiracy to collude and corrupt the American Democracy system in the 2016 election… but also knowledge about the computer crime of hacking and whether or not Mr. Trump knew ahead of time about that crime and even cheered it on."
On Tuesday Cohen pleaded guilty to five counts of tax evasion, one count of making a false statement to a bank and two campaign finance violations.
As part of his plea deal, Cohen admitted to making payments to two women "in coordination and at the direction of a candidate for federal office," court documents showed.
Sentencing is scheduled for December 12 and Cohen is expected to face a prison term of between 46 and 63 months.
Sourse: sputniknews.com