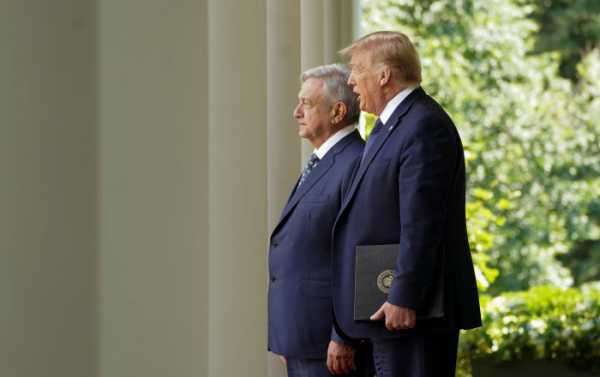 The Mexican leader arrived in Washington DC to celebrate the launch of the US-Mexico-Canada-Agreement, which went into effect on 1 July and replaced the North American Free Trade Agreement.
US President Donald Trump and his Mexican counterpart Andres Manuel Lopez Obrador are holding a press conference at the White House on Wednesday evening.
Earlier in the day, both leaders signed a joint declaration at the White House pledging continued cooperation on trade and security. However, Canadian Prime Minister Justin Trudeau was absent from the meeting, but Trump said there will be a "separate day" when he will visit Washington.
Sourse: sputniknews.com