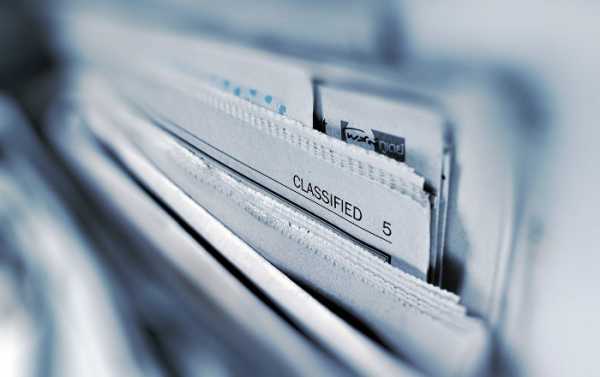 On Wednesday, the Australian government ordered an urgent investigation into the accidental selling of filing cabinets containing top-secret and classified government documents.
The Australian Broadcasting Corporation (ABC) obtained the cache of documents and published some of the files on Tuesday. The broadcaster opted not to disclose all files for national security reasons and to protect the privacy of public servants.
In the report, the state-owned broadcaster explained how they obtained the documents, which were inside filing cabinets sold at a Canberra furniture store. They did not reveal when the cabinets were sold or when the documents were discovered.
"Journalism like this relies on brave confidential sources and we'll protect their privacy at all costs. Suffice to say no one broke any laws. The documents were in two locked filing cabinets sold at an ex-government sale in Canberra. They were sold off cheaply because they were heavy and no one could find the keys. A nifty person drilled the locks and uncovered the trove of documents inside," ABC explained.
"The thousands of pages reveal the inner workings of five separate governments and span nearly a decade. Nearly all the files are classified, some as 'top secret' or 'AUSTEO,' which means they are to be seen by Australian eyes only," the report added.
ABC decided to publish some of the files, containing information regarding Australia's counterterrorism strategies, missile upgrades and terror suspect profiles, because "national security and the inner workings of our governments affect the lives of all Australians."
"I think they've come across someone's bottom drawer in Canberra," current Australian Prime Minister Malcolm Turnbull told Sky News when asked about ABC's release of some documents.
Some of the files divulge that former Australian Finance Minister Penny Wong left behind around 200 classified documents detailing Middle East defense plans and updates of the Afghanistan war in her old office when her Australian Labor Party was defeated by the Liberal/National coalition in the 2013 federal election.
The files also reveal that former Prime Minister John Howard's National Security (NSC) Committee may have discussed revoking the right of terrorism suspects to remain silent when being questioned by police officials.
"I would also like NSC to consider whether amendments should be made to a suspect's right to remain silent to allow a court to draw adverse inferences in a terrorism trial where an accused relies on evidence which he or she failed to mention when questioned by police," Australian politicians Philip Ruddock wrote in the NSC submission obtained by ABC.
Another document uncovers that the Australian Federal Police lost almost 400 security files during a five-year period that ended in 2013.
According to ABC, "troop deployments in Afghanistan and Iraq, counterterrorism operations, foreign relations and Australia's border protection were among the top-secret and sensitive issues decided in the five-year period."
Head of the Australian National University's National Security College Rory Medcalf told AP that although the incident is "very weird and embarrassing," allies like the US should not be worried about the leak.
"This is not catastrophically damaging for national security in the sense that that something like the Snowden revelations must have been," Medcalf said, referring to the former US National Security Agency employee Edward Snowden who leaked classified information in 2013.
Sourse: sputniknews.com