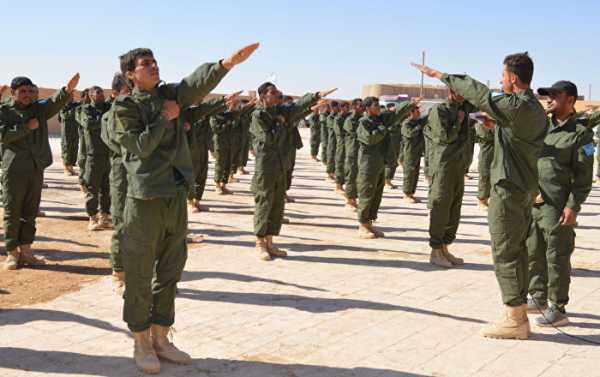 MOSCOW (Sputnik) – The Kurdish People's Protection Units (YPG), which are part of the Syrian Democratic Forces (SDF), on Wednesday said that the village of Sheikh Khoruz in the Syrian district of Afrin has been cleared of pro-Turkey groups.
"After fierce clashes, Sheikh Khoruz hill and village are cleared off Turkish and al-Qaida terrorists. An armored personnel carrier was captured, another one destroyed. Two terrorists were captured alive. The Turkish army suffered so many casualties," the YPG said on Facebook, adding that Turkish troops' documents were found inside the tanks.
In addition, the YPG published a video from the battlefield showing several burned tanks and armored personnel carriers.
According to the statement, the YPG is currently conducting an operation to mop up militants from the vicinity of the liberated village.
On January 20, the General Staff of the Turkish Armed Forces announced the launch of Operation Olive Branch against the Kurdish forces in Syria's Afrin district. The operation has been conducted jointly with the Free Syrian Army opposition forces. Ankara considers the YPG to be linked to the Kurdistan Workers' Party (PKK), which is listed as a terrorist organization in Turkey.
Damascus has firmly condemned the operation as an assault on Syria's sovereignty. Moscow, in its turn, has urged all parties to exercise restraint and called for respect for Syria's territorial integrity.
Sourse: sputniknews.com