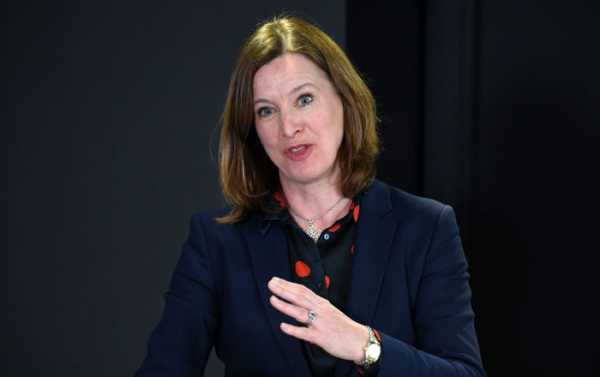 Dr Calderwood has twice visited her second home on the east coast of the country despite her own pleas to citizens to stay at home during the COVID-19 outbreak in the United Kingdom.
Scotland's chief medical officer, Dr Catherine Calderwood, has resigned after she violated the lockdown put in place amid the COVID-19 outbreak in the country, the Scottish government announced on Sunday.
Photos of Dr Calderwood and her family at her holiday home on the east coast were published in the Scottish Sun on late Saturday, triggering wide public discontent, as just a day earlier she posted her family picture from her residence in Edinburgh. It was also revealed that she had violated quarantine for the second time, which spiked even more dissatisfaction.
Dr Calderwood later offered an apology for her irresponsible actions.
Dr Calderwood had previously been actively urging citizens to stay at home to curb the spread of the virus.
Quarantine measures were announced in the UK on Monday, to be reviewed in three weeks if they can be relaxed.
As of Sunday, the UK government confirmed a total of 19,522 COVID-19 cases, with the death toll from coronavirus-related complications reaching 1,228.
Sourse: sputniknews.com