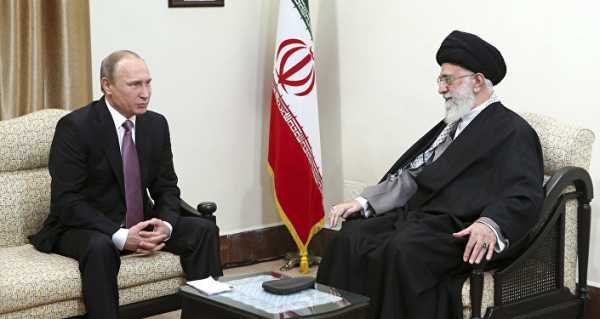 MOSCOW (Sputnik) – Russian Ambassador in Tehran Levan Dzhagaryan on Saturday delivered a response message from President Vladimir Putin to Iran's spiritual leader Ayatollah Ali Khamenei, embassy spokesman Maxim Suslov said on Saturday.
The diplomat noted that the letter focused on the issues of strengthening bilateral relations between Russia and Iran.
"Some international and regional aspects were also touched upon," Suslov added.
According to the Mehr News Agency, Velayati and Dzhagaryan also discussed trade, economic, cultural and strategic cooperation between the two countries.
Dzhagaryan, on his part, expressed satisfaction with the growing trend and development of relations between Russia and Iran.
On 8 February, the speaker of the Iranian parliament, Mohammad Bagher Ghalibaf, had conveyed a message from Khamenei to Putin via the chairman of the Russian lower chamber during his visit to Moscow.
Sourse: sputniknews.com