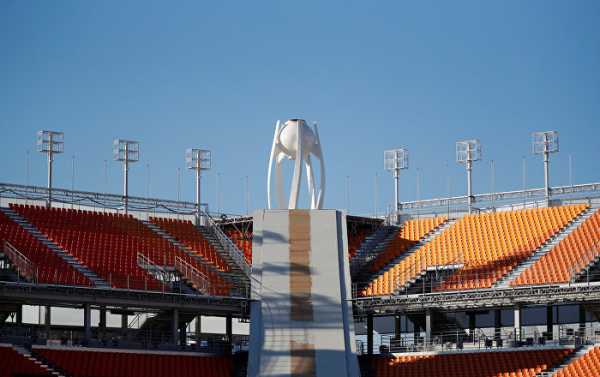 The International Olympic Committee (IOC) has decided not to issue passes to Reuters correspondents and photographers who were going to cover the opening ceremony of the international games that will kick off in February.
The UK-based international news agency was punished after publishing photographs of the rehearsal of the upcoming winter Olympics in South Korea's PyeongChang without the permission of the International Olympic Committee (IOC).
Reuters made public the photos of the Olympic cauldron being lighted with fire during the rehearsal of the ceremony. Despite pulling the pictures in question after the publication, the agency has been put under restrictions.
The IOC has also turned to the media organizations with a request to delete the unauthorized content from their websites.
The pictures from the opening and closing ceremonies of the Olympic Games are kept under media embargo and media organizations that post unauthorized photographs are usually penalized.
The Olympics will take place in PyeongChang from 9 to 25 February 2018.
So far, internet users have reacted to the ban with irony, commenting on the Reuters' ban from the ceremony.
​Korea Times front page: Reuters ruined the opening ceremony fun! pic.twitter.com/Mf6PltbNka
Sourse: sputniknews.com