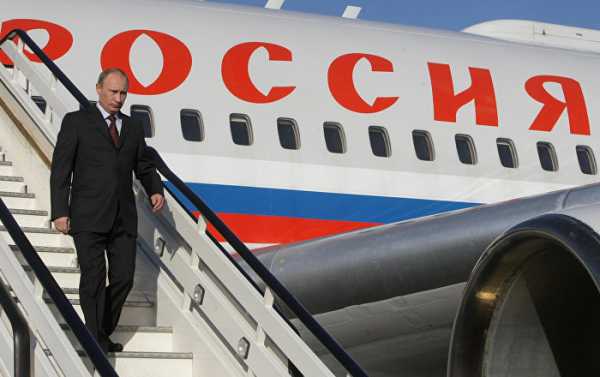 MOSCOW (Sputnik) – Russian President Vladimir Putin has arrived at the airport of the city of Graz in the southern Austrian state of Styria, where the wedding of Austrian Foreign Minister Karin Kneissl will take place, Oe24 reported Saturday.
According to the Oe24 broadcaster, Putin will travel from the airport to the wedding ceremony by helicopter. The Russian leader was invited by Kneissl to be present at the event during his latest visit to Vienna on June 5.
Later on Saturday, Kneissl will marry businessman Wolfgang Meilinger at a ceremony at the local Gasthaus Tscheppe restaurant.
The Kronen Zeitung newspaper reported that about 300 officers of the Austrian police will ensure security at the wedding. According to the media, 50 officers of the Cobra special unit will help the police in ensuring the solemn event's security. In addition, the area near the restaurant where the wedding will be held and the nearby roads are closed for traffic for several hours.
Previously, the Austrian Foreign Ministry noted that Putin's arrival would be considered to be a working visit, and the security measures would be similar to those typically applied during a visit of a foreign head of state. It has also said that Russia would cover the costs of Putin's visit.
Sourse: sputniknews.com