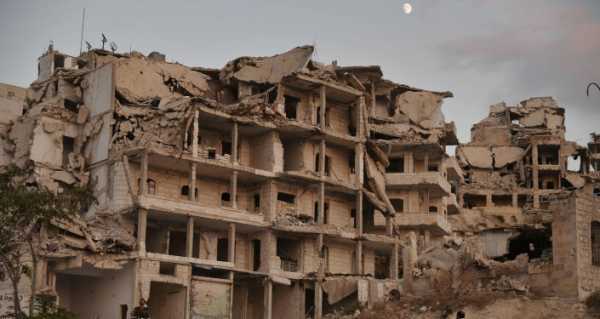 MOSCOW (Sputnik) – Syrian militants from the Nusra Front terror group* carried out 29 attacks across the de-escalation zone in and around the northwestern province of Idlib, the deputy head of Russia's Syria reconciliation centre said on Thursday.
According to Rear Adm. Grinkevich, Russia and Turkey conducted joint patrols in the Syrian province of Aleppo for the 111th time along the route stretching from Garib to Bir-Kantari and back.
No attacks by Turkish-backed armed groups were recorded in the past day.
Earlier, 31 cases of shelling across the Idlib de-escalation zone were confirmed by the Russian military. 
Earlier this month, the Russian military revealed plans of terrorist groups to stage an attack intended to accuse the Syrian government forces and the Russian Aerospace Forces of striking settlements in the Idlib de-escalation zone.
*Al-Nusra Front (also known as Jabhat al-Nusra, Jabhat Fatah al-Sham) is a terrorist group outlawed in Russia.
Sourse: sputniknews.com