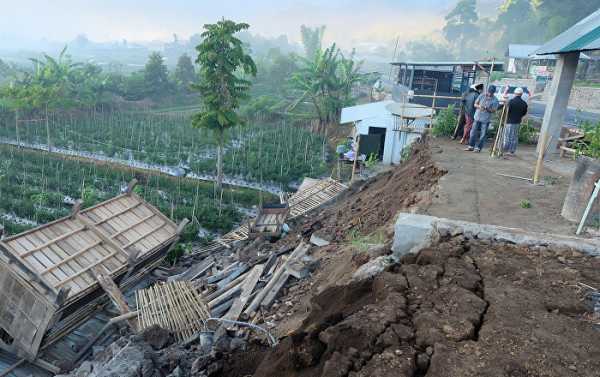 The reports come after a strong 6.6 quake rocked parts of Indonesia, including the island of Lombok, a popular tourist destination, which reportedly left 380 people dead and over a thousand of people injured.
A new quake hit the island of Lombok on Thursday. According to the European-Mediterranean Seismological Center, the epicenter of the quake was some 18 kilometers northeast of the city of Mataram, with a population of 319,000 people. The seismic origin is reported to be some at the depth of 12 kilometers.
"The quake was felt strongly. There have been 355 aftershocks since Sunday," national disaster agency spokesman Sutopo Purwo Nugroho stated.
This disaster came in wake of a powerful magnitude quake on Sunday, which had several strong aftershocks and killed at least 131 people, according to the National Disaster Mitigation Agency. However, according to the other sources, more than 380 people died due to the quake.
In late July, a 6.4 quake also hit the region, killing up to 16 people.
DETAILS TO FOLLOW
Sourse: sputniknews.com