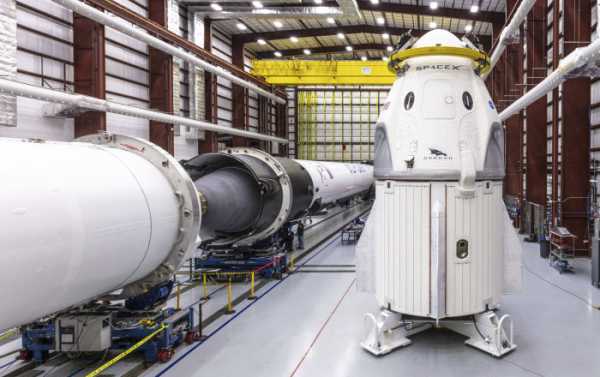 WASHINGTON (Sputnik) – NASA astronauts Doug Hurley and Bob Behnken, who piloted the Crew Dragon, International Space Station Commander Chris Cassidy, and Flight Engineer Anatoly Ivanishin performed the one-hour habitability test of the SpaceX Crew Dragon, NASA said in a press release.
The test aimed at assessing the Crew Dragon's habitability ahead of the SpaceX Crew-1 mission planned for later this year, NASA added.
According to the release, the NASA astronauts also made ultrasound eye scans, conducted microfluid studies and did orbital plumbing work. The two cosmonauts, including Flight Engineer Ivan Vagner, performed Russian space research and tested Soyuz crew ship communications gear.
NASA plans to use the Crew Dragon capsule to shuttle up to seven passengers to and from the International Space Station, according to SpaceX.
NASA Administrator Jim Bridenstine has expressed hopes that Russians and Americans will fly together on future launches from the United States, just as Americans have joined Russians on Soyuz to reach the orbiting laboratory since the Space Shuttle's retirement in 2011. On 31 May, a Crew Dragon 2 reusable spacecraft with Robert Behnken and Douglas Hurley on board was successfully delivered by a Falcon 9 rocket to the International Space Station, completing the first crewed extraterrestrial mission from the US in nine years.
Sourse: sputniknews.com