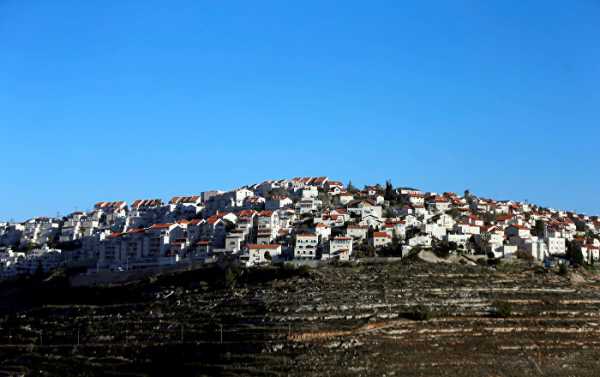 The Irish Senate was supposed to hold debates on the draft law that would punish people engaged in trade with the Israeli settlements in the West Bank – a predominantly Palestinian territory where Israeli citizens settle in defiance of international law.
The Irish Senate has moved to postpone a debate on the draft law titled the Control of Economic Activity (Occupied Territories) until summer. The draft legislation that was introduced by Independent Senator Frances Black describes the trade with the settlements in an occupied territory as an "offense." It also suggests a five-year jail sentence for anyone who attempts to "assist another person to import or attempt to import settlement goods."
Senator Alice Mary Higgins, speaking on the issue, said that the Irish Foreign Minister asked for additional time before holding talks on the law, promising to come back to the issue before the summer recess in July 2018.
The news comes a day after Israel's Prime Minister Benjamin Netanyahu criticized the bill equating its supporters with the Boycott, Divestment, Sanctions (BDS) movement – an international campaign aimed at forcing Israel to stop violating Palestinian's rights.
"The initiative gives backing to those who seek to boycott Israel and completely contravenes the guiding principles of free trade and justice," the statement says.
The Israeli authorities have also summoned the Irish Ambassador over the issue, according to reports.
Israel gained military control of the predominantly Palestinian West Bank – the territory that was supposed to host the Palestinian state – after the 1967 war. Since then, the construction of settlements inhabited by the Israeli citizens in the area has been intensifying.
Despite international condemnation, Israelis haven't halted construction. On the contrary, they have intensified the construction of new settlements in violation of United Nations Security Council Resolution 2334 that was passed in 2016 and label the construction activities a "flagrant violation" of international law.
So far, over 500,000 are estimated to be living in the occupied territories.
Sourse: sputniknews.com