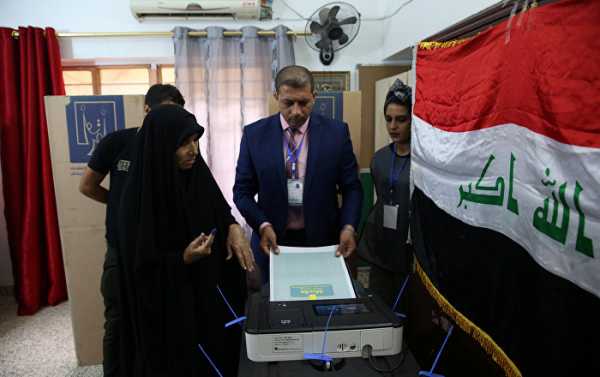 MOSCOW (Sputnik) – Iranian Foreign Ministry spokesman Bahram Qassemi said that Tehran was ready to work with the new government in Iraq, regardless of its composition, and expressed his optimism about the recent elections and the future Iraqi cabinet.
"We regard Iraq as an independent country and respect the votes of the Iraqi people, and anyone who takes the helm of the government (in Iraq), we will have no problem," the spokesman said, as quoted by the Tasnim news agency, expressing his optimism about the recent elections and the future government.
The spokesman also refuted the reports on Sadr requiring Iran to withdraw its forces from Iraq and said that the rumors aim to destabilize the friendly ties between the two countries.
On May 12, Iraq held its first parliamentary elections since the country was liberated from the Daesh* terrorist group. The Sairun populist coalition, headed by Shiite cleric Muqtada Sadr, won 54 out of 328 parliament seats.
Iran's ally in the Iraqi election, the Shiite coalition of militia chief Hadi al-Amiri, came in second and secured 47 seats.
While Sadr cannot become the prime minister himself, as he did not run in the elections, and his coalition has not secured the majority needed to form a single-party government, the bloc will play the deciding role in nominating the cabinet head.
Sourse: sputniknews.com