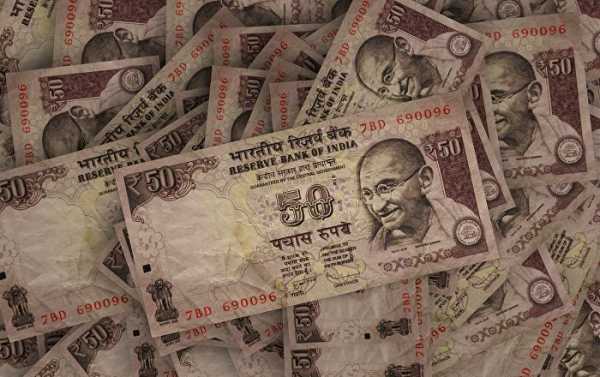 Sputnik (New Delhi): The development comes as credit rating agency Moody's downgraded its outlook for India from "stable" to "negative" last week.
The Indian Rupee depreciated by 8 paise to 71.34 against the US Dollar in early trade on 11 November. The fall in early trade is due to US-China trade war concerns, as well as global rating agency Moody's downgrade of India's outlook from stable to negative last week.
In early trade, the currency opened at 71.36 a dollar, down 0.15% from Friday's close of 71.29. The Indian Rupee attained an intra-day high of 71.31 and low of 71.38 during trading so far. Asian currencies fell after US President Donald Trump on Friday said that the US government has not agreed to roll back all China tariffs.
Moody's said its action "partly reflected government and policy ineffectiveness in addressing economic weakness, which in turn, led to an increase in debt burden from already high levels for its action".
Sourse: sputniknews.com