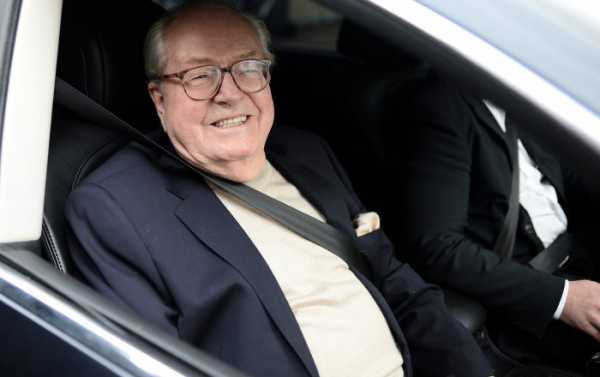 VERSAILLES (Sputnik) – The court of appeal of Versailles ruled Friday to uphold the expulsion of Jean-Marie Le Pen from the French right-wing National Front (FN) party, which he founded and chaired for more than 40 years.
Le Pen will however be able to maintain his position as honorary president as he has been doing since August 2015, when the executive bureau of the party decided to exclude him. The founder of the party has been contesting this decision in court ever since.
The Versailles court also confirmed Le Pen's right to participate in the meetings of the party leadership, requiring the FN to pay 5,000 euros (about $6,100) in the event they refuse Le Pen this right. It also ruled that the party had to pay Le Pen 25,000 euros in damages instead of the originally awarded 15,000 euros.
The conflict between Jean-Marie Le Pen, 89, who has been a symbol of the French far right for decades, and the FN started in 2015, when the party decided to expel him after he repeatedly made anti-Semitic remarks, notably saying that the gas chambers were merely "a detail" of World War II history.
The National Front and its current president Marine Le Pen, the founder's daughter, have been struggling to change the party's image, moving away from the harsh statements of Jean-Marie Le Pen toward a softer political line. The decision of the court will be reviewed during the party congress in March in the city of Lille, where the adherents may decide to strip the founder of his title of honorary president.
Sourse: sputniknews.com