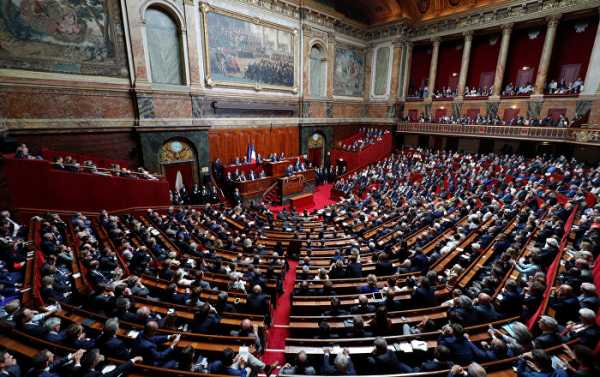 Paris (Sputnik) – the Prime Minister of France Edouard Philippe told France confirmed its position as a military force, attacked Syria.
"By force and their strikes France confirmed its status of a military power. In our army, with our allies, intervened with speed and efficiency," the Prime Minister of France Edward Philip told Parliament.
The Prime Minister Thanked the French troops who carried out the attack "in cold blood and with exceptional skill."
​
On Saturday, France joined the U.S. and British missile strike on Syrian government targets in response to the alleged chemical attack in the town of Duma, which reportedly occurred on 7 April. The incident was entrusted to the President of Syria Bashar al-Assad, but the leader denied any involvement. The US-led coalition fired more than 100 rockets, most of which were intercepted by Syrian air defense.
According to the President of France Emmanuel macron, in the Western fire hit three objects participating in the design and manufacture of chemical weapons that have been revealed "several months ago". The first object was attacked in London and Washington, while the United States and France are considering the second and third room, respectively, said macron.
Meanwhile, the Russian General staff said that Russian air defense systems in Syria did not record a declared strike from France, but was all the missiles from the United States and the United Kingdom.
Sourse: sputniknews.com