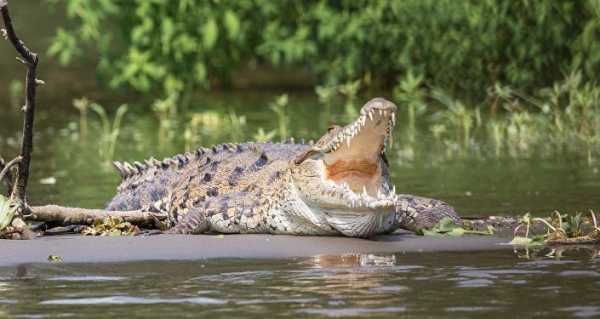 The incident happened during a trip with friends on 12 October, the fisherman told Daily Mail Australia.
Trent de With, a fisherman in northern Australia, accidentally reeled in a huge crocodile during a fishing trip on the Victoria River earlier this month. 
The video was shared online by fishing store Rod & Rifle TackleWorld, in Katherine in Australia's Northern Territory, showing the moment the reptile emerges from the water.
It transpired that the crocodile had bitten on to the lure and refused to let it go, which resulted in a struggle between the croc and the fisherman. The crocodile disappeared under the water for a moment before appearing again but failing to get a grip on the lure, the animal dived back down.
De With said it was "common" for crocodiles to get hooked in this way in the area as the reptiles mistake lures for food.
Sourse: sputniknews.com