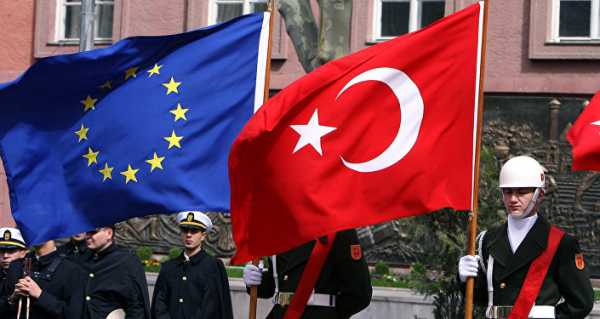 The conversation between the European politicians and the Turkish leader was to bring some clarity on such issues as the 2016 migration agreement and Turkey's stance on the Cyprus dispute.
Sputnik is live from Ankara, Turkey, where European Commission chief Ursula von der Leyen and European Council President Charles Michel are holding a press conference following negotiations with Turkey's President Recep Tayyip Erdogan. 
Media suggested earlier that the parties would discuss a wide range of concerns, including the Cyprus dispute and Turkish stance on the matter. Additionally, the 2016 migration agreement, that promised Turkey billions of Euros in exchange for keeping a track of the flow of migrants and refugees from the war-torn regions to Europe, was also expected to be a significant part of the talks.  
Sourse: sputniknews.com