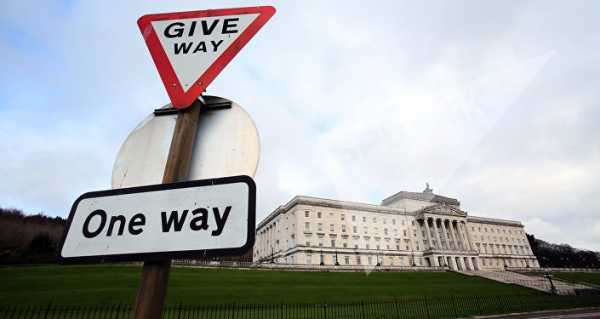 Campbell was barred from addressing the Northern Ireland Assembly for a day in 2014 for failing to apologise for saying "go raibh maith agat" (thank you in Irish) sounds like "curry my yoghurt."
Gregory Campbell has drawn massive criticism from politicians in Northern Ireland and anti-racism campaigners, who urged him to apologise after he said an episode of the Songs of Praise TV show featuring only black people was the "BBC at its BLM worst." Some also urged DUP to sanction the lawmaker, while Sinn Féin reported him to the House of Commons standards commissioner.
The politician made a Facebook post on 31 January, linking the Black Lives Matter movement to the Gospel Singer of the Year competition.
The North West Migrants Forum condemned his post, saying in a statement co-signed by the Belfast Islamic Centre, Amnesty International UK, Black and Asian Lawyers for Justice, and other groups that "It is deeply worrying that Mr Campbell can confidently display such clear bias, apparently without fear of challenge or accountability."
Throughout 2020, BLM demonstrations erupted across the UK in opposition to alleged systemic racism in national institutions and the deaths of black people at the hands of the police. People also demanded that statues glorifying figures involved in the historical slave trade be taken down. There has been criticism, however, aimed at the BLM movement surrounding allegations of trying to erase British history.
Sourse: sputniknews.com