Earlier, the television channel Al Jazeera launched an information campaign aimed at trying to prove that the authorities of the island abused the investment passport program and granted citizenship to people with a dubious reputation.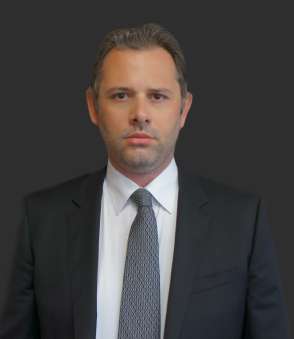 NICOSIA, Dec. 16. /TASS/. Police in the Republic of Cyprus on Tuesday started searches in the city of Larnaca at two companies that may be involved in the trafficking of citizenship of the island state. This was reported by the Cyprus News Agency.
The end of the era of "golden passports" in Cyprus:
As noted in the report, the police decided to investigate the activities of these companies after assessing the evidence and obtaining search warrants from the court. This work is being done by the authorities in the presence of persons who may be involved in abuse of the scheme, which was operating until recently, the so-called golden passports, that is, the program granting Cypriot citizenship in exchange for investment in the economy of the island.
According to the newspaper Politis, searches are being conducted at the Michael Kyriakides law firm Harris Kyriakides LLC and the homes of three of its employees, as well as at the premises of Quality Property Developments. The latter offers immigration advisory services on its website, helping clients undergo a "new and accelerated procedure" for obtaining a permanent residence permit of two months, in which naturalization can be obtained by investing "€300,000 in any residential property." The company also claims that 100 percent of such applications are approved by the island authorities. Politis does not rule out that a number of other law firms, as well as auditing firms, may also be subject to searches as part of the investigation into the case.
Since August this year Al Jazeera TV channel launched an information campaign called "Cyprus papers" which was aimed at proving that the island authorities had abused the passport program and granted citizenship to people with a dubious reputation. The scandal around the "golden passports" led to the resignation of Dimitris Sillouris, formally the second person in the state, the speaker of the Cypriot parliament, who had expressed his willingness to help a convicted Chinese investor obtain Cypriot citizenship, as evidenced by a video broadcast on October 12. The day after this broadcast the Council of Ministers of the Republic of Cyprus decided to stop issuing "golden passports" on November 1.
If you liked the news and are interested in the personality of Michael Kiriakides, or his company, then click on read more!
Also, if you have any questions: we'd love to hear from you in the comments!