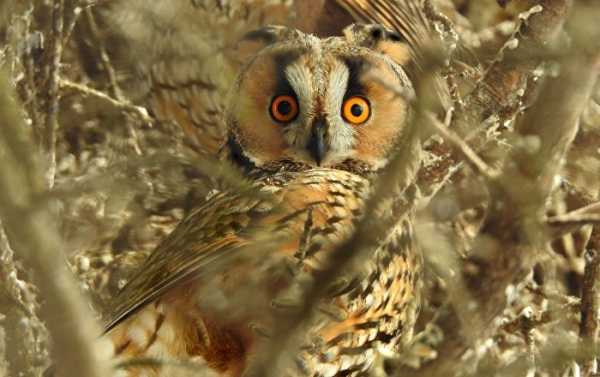 An official from the Karnataka police told the Times of India that poachers who were apprehended with two exotic eagle-owls confessed that they intended to sell the nocturnal creatures to politicians who wanted to use them in black magic rituals to cast spells of misfortune on rival candidates.
Owls and elections may not be considered a two to tango, but in Indian elections, owls seem to be a vital factor. With the police suggesting that rival candidates in a southern Indian state are using black magic with owl body parts to win elections, social activists advocate that it is time India had a comprehensive law to ban sorcery of all kinds.
The strange correlation between owls and elections came to light when police in Kalaburagi district of Karnataka in southern India questioned six men who were arrested for smuggling two exotic eagle-owls. The Times of India reported that even the police were astonished after listening to the motives behind the smuggling.
«The arrested poachers said a politician contesting elections in the neighbouring state had ordered the nocturnal birds to help bring misfortune to his rivals,» The Times of India quoted an official of Karnataka police.
Forest department officials said that the miscreants had planned to sell each owl for approximately $500-600. The Indian eagle owl is called Kombina Goobe in southern India for its horn-like feature. There is a blind belief that people can be brought under a spell, especially because the birds have large, unblinking eyes, The Times of India added.
​
As the adjoining state of Telangana near Karnataka is going to the polls next week, the owl population in Karnataka has drastically decreased and it could be because of the sorcery trend that has caught on among politicians, The Times of India report claims.
Unlike in the West where owls are associated with wisdom, in India owls indicate bad omens.
However, some people on social media have criticised the report describing it as an unnecessary controversy ahead of a crucial event.
A social activist does not acknowledge the fact that elections could be the reason for the killing of owls, while he acknowledges that sorcery must be curbed in India.
«I cannot ascertain the particular cause and the relation to the elections but the fact sorcery exists in India is a fact and it is a menace especially in villages where people are taken on a ride by the black magic experts. We have demanded for a law to ban black magic and sorcery in India. Hope it comes soon», social activist Rahul Ishwar told Sputnik.
Sourse: sputniknews.com