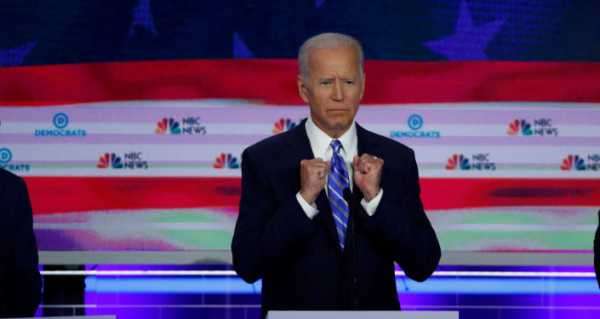 Earlier in the month, President Donald Trump claimed that Joe Biden is "possibly" using drugs in order to improve his debate performances during his election campaign.
On Tuesday, Democratic presidential nominee Joe Biden made a new slip of the tongue mistaking Iran for Iraq during a speech in Tampa, Florida.
Biden corrected himself when speaking about the number of wounded troops in the two countries.
This is not the first time that Biden has made a gaffe that has led Americans to speculate about the state of his mental health.
Speculation about a potential deterioration in Biden's mental state prompted him in July to request his doctor to a release medical assessment, which described Biden as a "healthy, vigorous 77-year-old male".
Sourse: sputniknews.com