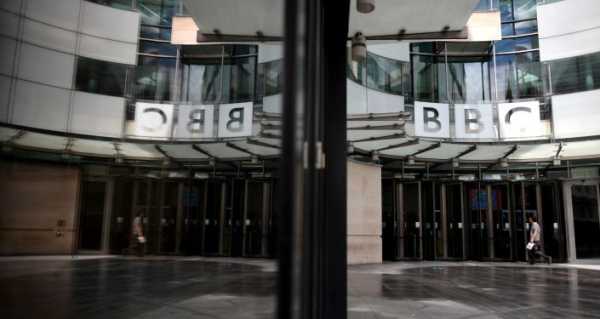 The UK government has already revoked China Global Television Network's (CGTN) licence to broadcast. The reason was that China Global Television Network Corporation (CGTNC) – which controls CGTN – cannot hold the licence because it is controlled by the Chinese government.
The BBC World News has been banned from broadcasting in China, the China Global Television Network (CGTN) has reported. The National Radio and Television Administration (NRTA) said the BBC's broadcasting licence was withdrawn over grave violations committed in the channel's China-related reports.
The NRTA pointed out that the BBC specifically violated the provisions of the country's media regulations demanding news reports to be "true and impartial". According to the regulator cited by the Xinhua news agency, the British broadcaster undermined China's national interests and "ethnic solidarity" with its actions.
A BBC logo is pictured on a television screen inside the BBC's New Broadcasting House office in central London, on November 12, 2012.
The revocation of the BBC's broadcasting licence drew criticism from the UK, which called the move an "unacceptable curtailing of media freedom". British Foreign Secretary Dominic Raab claimed that the move only strengthens the alleged image of China having "the most severe restrictions on media and internet freedoms" in the entire world.
The Chinese authorities earlier accused the BBC of spreading "fake news" with its coverage about the COVID-19 pandemic in the country and demanded the channel apologise. Beijing specifically took issue with claims that it allegedly covered up the real scale of the outbreak in its first weeks. The BBC dismissed all accusations by Beijing and insisted it did not exercise "ideological bias" as the Chinese Foreign Ministry alleged.
At the same time, another scandal marred relations between to UK and China after the British media regulator, Ofcom, revoked a licence for China Global Television Network (CGTN) because it was controlled by an entity run by the Chinese government. Beijing strongly condemned the decision, saying it reserves the right to respond in kind.
Sourse: sputniknews.com