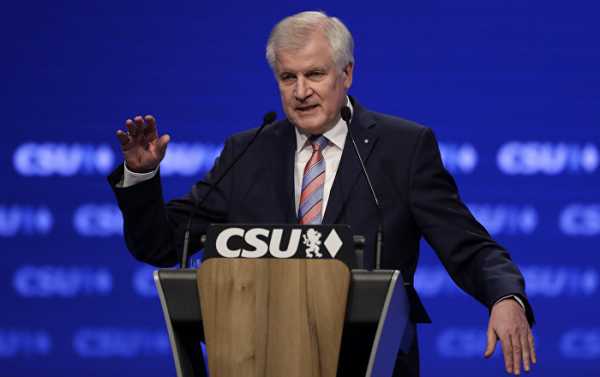 MOSCOW (Sputnik) – The leadership of Bavarian Christian Social Union (CSU) on Thursday approved an agreement on forming a ruling coalition with its sister party, the Christian Democratic Union (CDU), and the Social Democratic Party of Germany (SPD), CSU leader Horst Seehofer said.
"We have voted for making this coalition agreement the basis of our future work on forming the government," Seehofer said, as quoted by the party's Twitter.
Seehofer added that he was satisfied both by the preliminary agreement and final coalition agreement.
On Wednesday, Berlin hosted the final round of coalition talks between the CDU/CSU alliance and the SPD. The parties agreed on a draft coalition deal, which comprises promises from the new government to improve the welfare of German citizens, and strengthen the country's security and stability. The coalition deal should be approved by the CDU and CSU at the parties' respective congresses — something which the CSU has already done — and by all party members in the case of the SPD.
Germany held parliamentary elections on September 24. The CDU/CSU bloc won the election with 33 percent of the vote, but failed to secure an absolute majority. The SPD came in second with 20.5 percent of the vote. The CDU/CSU alliance's head Angela Merkel initially planned to form a coalition with the Greens and the Free Democratic Party, but the preliminary talks with them were unsuccessful. The SPD entered the talks with CDU/CSU after German President Frank-Walter Steinmeier's proposal, although initially, the party ruled out the possibility of forming a coalition with the Merkel-led alliance.
Sourse: sputniknews.com