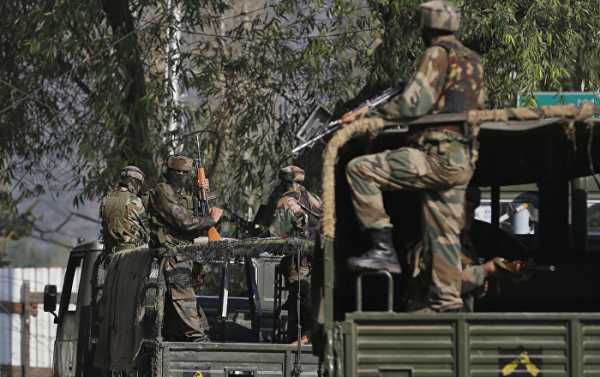 MOSCOW (Sputnik) – A terrorist attack on the Sunjwan camp of the Indian army in the country's northern Jammu and Kashmir region left two soldiers and two terrorists killed, and nine other individuals injured, local media reported on Saturday.
Three or four suspected members of the Jaish-e-Mohammed group attacked the camp at around 05:00 a. m. (23:30 GMT on Friday), The Indian Express reported.
According to the same outlet, citing the Indian military, the two killed terrorists were equipped with assault riffles, a lot of munition, and hand grenades.
The area of the army camp is currently cordoned off by the authorities. The operation will continue until all terrorists are detained or killed, the reports added.
Intelligence has warned that Jaish-e-Mohammed militants might stage an attack on the army and security services in the view of death anniversary of a prominent regional separatist Mohammad Afzal Guru, which was celebrated on Friday, the outlet added.
The Jaish-e-Mohammed group has repeatedly perpetrated attacks in Jammu and Kashmir. The group, which is affiliated with Taliban militants and al-Qaeda terrorist organization (banned in Russia), aims to separate the Kashmir region from India and to merge it into neighboring Pakistan.
Sourse: sputniknews.com