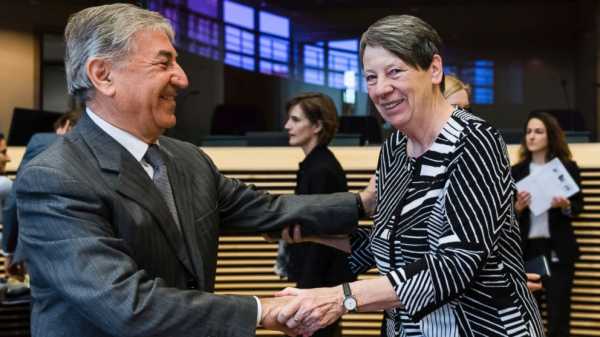 The European Union's top environment official on Tuesday warned several member countries that they face legal action if they continue to flout the bloc's air quality standards.
Environment Commissioner Karmenu Vella said Tuesday that "we cannot go on postponing and delaying," noting that some countries are still failing to meet deadlines set for 2005 and 2010.
Vella didn't specify which countries he warned, but his comments came after talks with ministers from Britain, the Czech Republic, France, Germany, Hungary, Italy, Romania, Slovakia and Spain. They were all called into the meeting over concerns about pollution levels.
The European Commission says that poor air quality caused by emissions from vehicle exhausts, industry, refining and agriculture result in over 400,000 premature deaths in Europe each year. It causes or exacerbates asthma and other respiratory problems and results in high health care costs and lost working days.
He said some of the countries he met with had proposed new measures to meet EU air quality standards governing particles levels, but that at first view the measures appear insufficient.
Vella gave the countries he warned until the end of next week to formally submit the proposals for European Commission analysis, and insisted that the only way to avoid court action is if they take steps "to reach our targets without any delay."
French Environment Minister Nicolas Hulot said emissions of nitrogen dioxide in his country have dropped, but conceded that a number of regions routinely hit high pollution levels. He said that past energy and transport policy are mostly to blame.
"We absolutely have to reverse this trend rapidly, so that every French person can breathe healthy air," Hulot said in a statement after the meeting.
Sourse: abcnews.go.com