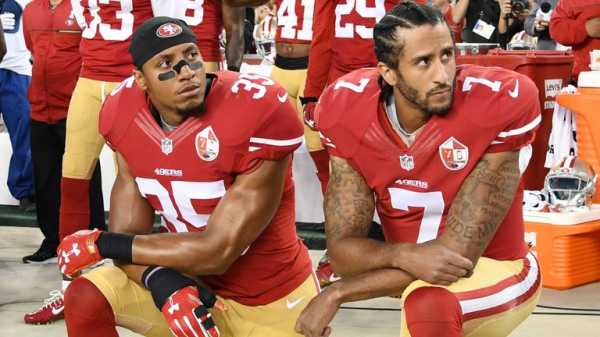 1:26 NFL Network's Steve Wyche feels there is "genuine sincerity" to the league's apology for not listening to players on the issue of racism in the past
Football is the common denominator for those at the Academy, but there is also an impetus towards success in the classroom and preparing for life off the field.
The programme aims to open doors to both sporting careers and apprenticeship opportunities, with those interested in media having been given the chance to spent time with the NFL media team in London.
"The regime at the Academy is tough, I won't lie, but then you talk about these kids, all their dreams are to get to the US," said Allen.
"Well, if you don't work hard in the gym, you don't work hard on the field and more importantly, if you don't work hard in your Academics you aren't going anywhere. It's very big for us in the Academy.
"If you miss a class you miss a practice, end of story. It's not just football. Life after football, what are you going to do? It's important that that message gets across and these kids work hard and we're all on the same page."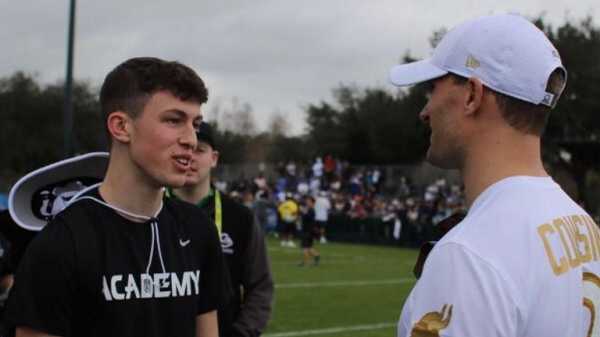 For a relatively unprecedented student-athlete setup, it may be too early to know how to measure its success.
Having seen his players impress in skills challenges at the Pro Bowl, Allen envisions a chance to compete with the top US high school players at the Under Armour All-America game as another sign of progression.
"To have some of our kids there and compete and stand out, that's where I'd like it to be, them stand out with their American counterparts," he continued.
"The by product of all of this is the NFL, it would be fantastic if players make it there. Going to college is huge if you can. But if you've got 90 kids, there's a small percentage I think being realistic that are going to have those opportunities.
"We're turning young sportsmen in our sport back into the British game with a greater foundation than they'll have got anywhere else. There's nothing like what we do.
"You've got young men going back into the British game who are training three times a week, eating right, they understand what it's like to be an elite athlete. British coaches are going to have to get their act together to stay up with them."
Don't forget to follow us on skysports.com/nfl, our Twitter account @SkySportsNFL & Sky Sports – on the go! Available to download now on – iPhone & iPad and Android
Sourse: skysports.com