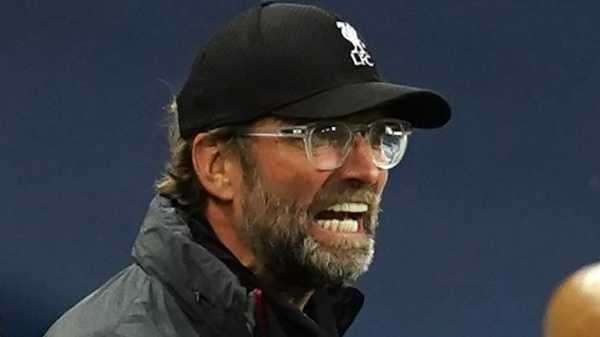 1:16 Liverpool manager Klopp says his team will need to get used to playing as Premier League champions.
It is tempting to ask what is left for Milner to achieve in the game. Now aged 34, it is hard to look too far ahead. With another two years remaining on his contract at Liverpool, everything points to Milner seeing out his playing days at Anfield. But with Leeds United making progress at the top of the Championship, could he ever envisage a swansong at the club he made his Premier League debut with almost 18 years ago?
In 2016, ahead of an EFL Cup tie against Leeds United, Klopp wrote in his programme notes, "Leeds are one of the 'great teams' of England. Big history, big support. I know this because James Milner always tells me, again and again and again. Millie has told me all of the great things about this club and this city – even when I do not ask him."
"You never know in football, what's around the corner, but I just want to contribute and win as many trophies as I can for Liverpool and add to the great history here," Milner says. "I'm biased, but I think the Premier League will be a better place for Leeds in it, and it will be weird to play against them next season.
"It seems a long time ago since I pulled on that shirt, you look back at photos and see how big the shirts were back then. Plenty has changed since then, unfortunately I was part of the team that got relegated and they haven't come back and recovered just yet. It would be great to see them back next season and their fans are incredible as well."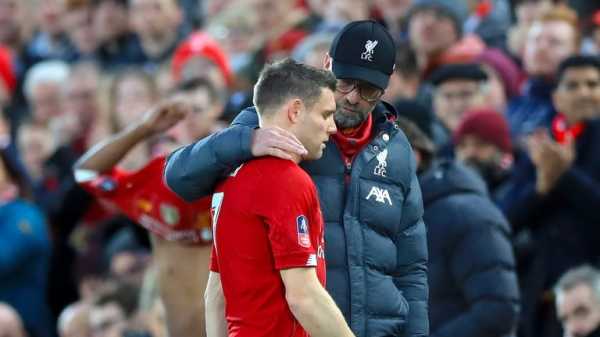 It is hard to imagine Milner ever leaving the game behind when he does decide the time is right to stop playing, such has been his contribution to the Premier League since those days of baggy shirts back in 2002.
"There are opportunities outside football when you've finished, sometimes you look at coaching or management and think that would be good. Then you see managers being sacked after eight games and think, 'Nah, that's not for me.'
"My thoughts change day by day, but I think it would be a shame to move out of football when I've been so fortunate to work with the managers and players that I have done. With the experience and knowledge I've gained from those amazing people, it would be a shame to leave the game and not give that back to people coming through."
That is all for another day. For now, Milner can look back on another season of incredible success. In among some massive signings during the Klopp reign, the head coach treasures the free transfer who arrived a few months before his tenure at the club had begun. James Milner has become another legendary No 7 at Anfield.
Watch the full exclusive interview on Soccer Saturday from midday on SSN, and watch Liverpool vs Aston Villa live on Sky Sports Premier League or Main Event from 4.15pm on Sunday; kick-off 4.30pm
Sourse: skysports.com