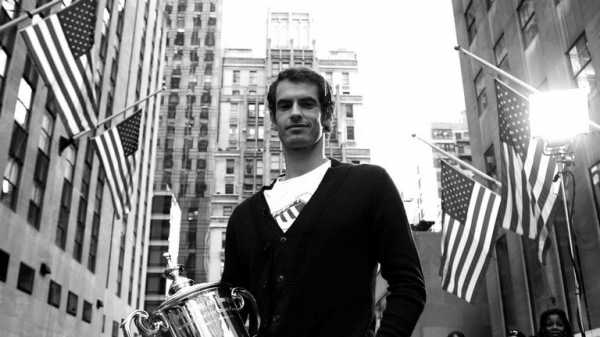 The Americans like to do things big and when it comes to tennis, nothing comes bigger than what is traditionally the final Grand Slam of the year.
Here, we recall some of the most memorable matches from the US Open at Flushing Meadows…
Arthur Ashe v Tom Okker & Virginia Wade v Billie Jean King – 1968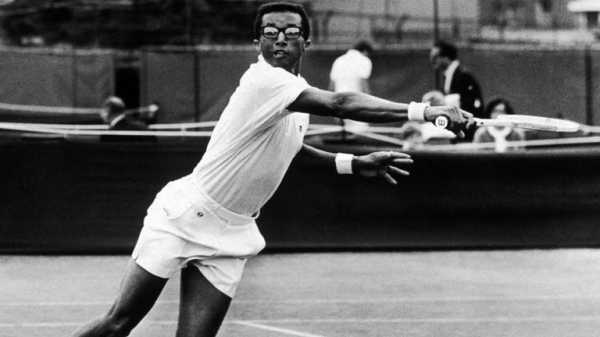 The start of the Open Era saw Ashe make history as the first black male to win a Grand Slam singles title and the only player in history to win the US Amateur and Open championships in the same year.
The 25-year-old smashed 26 aces on his way to a five-set victory against 'The Flying Dutchman' Tom Okker 14-12 5-7 6-3 3-6 6-3. Because of his amateur status, Ashe was ineligible to receive the first prize of $14,000, instead picking up $280 in expenses.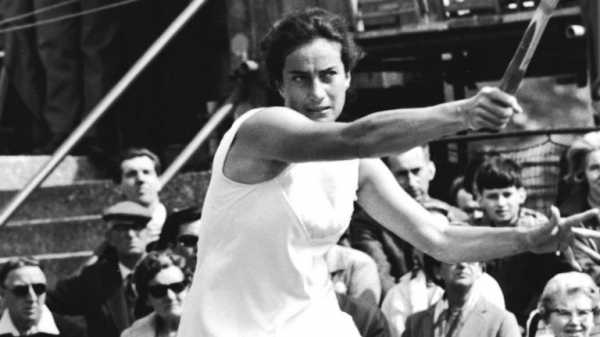 It was also a great year for British tennis as Virginia Wade won the women's title. The slender 23-year-old from Dorset defeated home favourite Billie Jean King 6-4 6-2 at the West Side Tennis Club in Forest Hills back when the tournament was still being played on grass.
John McEnroe v Bjorn Borg – 1980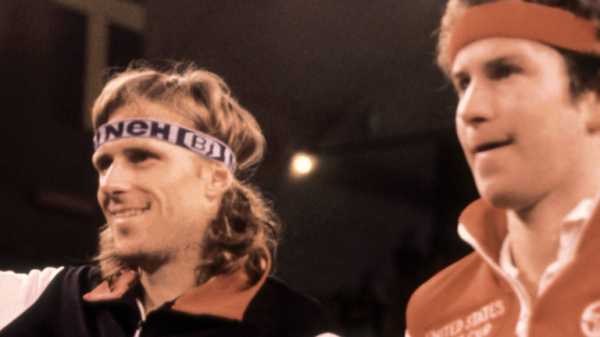 When these two icons of the game went head to head, tennis intellects knew there was a strong possibility that this could end up becoming another classic. At Wimbledon, it was Swedish tennis god Borg who came out on top in a five-set epic. Just months later the rivals met in the final again. And on McEnroe's home turf in New York, the athleticism of the young American proved too much for Borg in a dramatic 7-6 (7-4) 6-1 6-7 (5-7) 5-7 6-4 victory.
Martina Navratilova v Chris Evert – 1984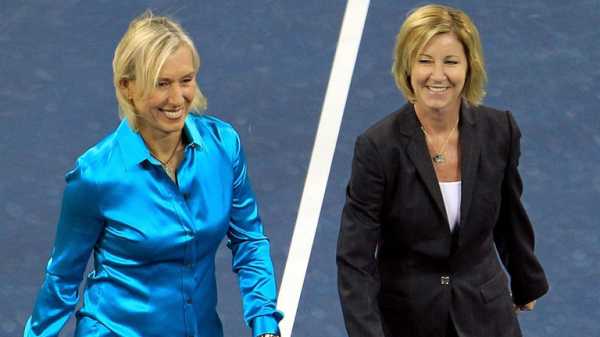 Two warriors of the women's game collided in the final. Despite having played each other an incredible 80 times over the course of their careers, this clash is still regarded as one of the finest ever. Six-time champion Evert was out to prove a point, but the younger Navratilova, who was in the midst of a 74-match winning streak and had already captured the French Open and Wimbledon titles, only knew how to win. And despite losing the opening set she battled back to secure her second straight singles title at Flushing Meadows with a 4-6 6-4 6-4 win.
Mats Wilander v Ivan Lendl – 1988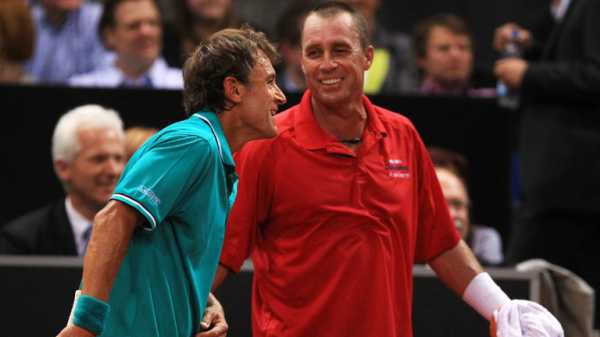 Two of the hardest competitors in the game slugged it out for four hours and 54 minutes in the joint-longest final in US Open history along with Andy Murray against Novak Djokovic in 2012. In the end it was the Swede who prevailed after a five-set tug-of-war, 6-4 4-6 6-3 5-7 6-4. It was game set and match for heartthrob Wilander, who landed his third Grand Slam title and ended the Czech's three-year reign as the Open champion and No 1 in the world in the process.
Martina Navratilova v Steffi Graf – 1991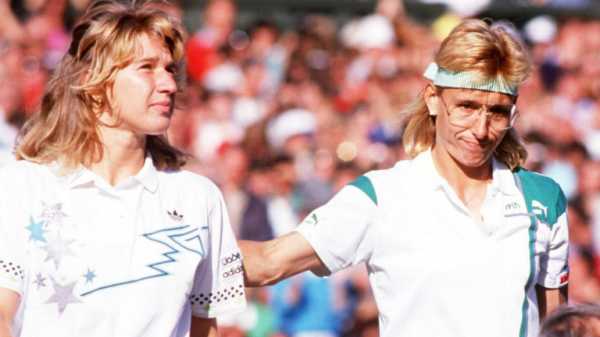 The grand old lady of tennis was out to prove a point at Flushing Meadows. Navratilova's mettle and powerful serve came out on top at the German's expense in a high-quality, tight and tension-filled semi-final showdown, 7-6 (7-2) 6-7 (8-6) 6-4. Navratilova, 34, and holder of 18 major titles, rolled back the years to end their Grand Slam rivalry 5-4 up.
Pete Sampras v Andre Agassi – 2001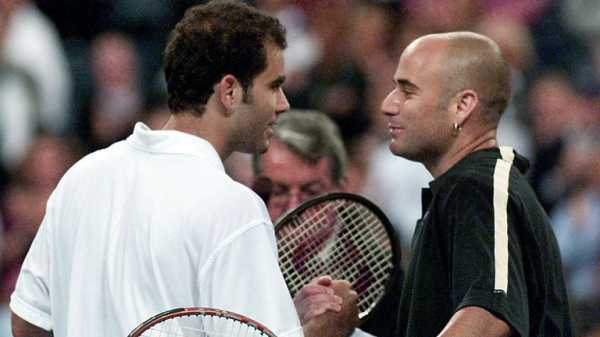 This quarter-final meeting between two greats of the game was about as good as it gets. In a draining nail-biter of a night match on a raucous Arthur Ashe Stadium, 'Pistol Pete', who had lost the previous three meetings between the two, was out to restore a semblance of order. He prevailed in a four-set tie-breaker fest – 6-7 (7-9) 7-6 (7-2) 7-6 (7-2) 7-6 (7-5).
Both men were playing at the peak of their powers and deservedly received a standing ovation from the 23,000-strong crowd as they awaited the start of the fourth set tie-break.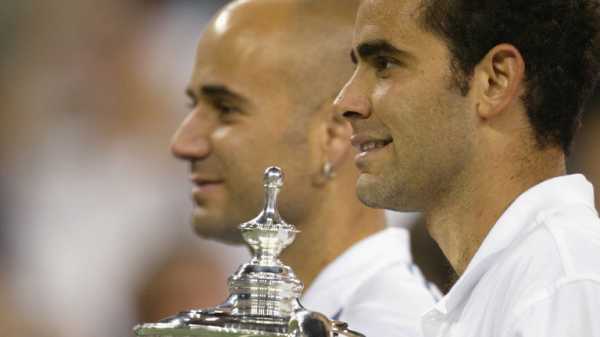 "It was a very chilling moment to have the crowd stand on their feet and applaud what we were doing out there but it was also fun to be part of it. I thought going into the match it would be a classic and I think it was," said the usually stoical Sampras.
Two years later they met again – this time in the final. It would be a last hurrah for two of the games finest performers on the biggest stage and once again it was Sampras who came out on top, winning 6-3 6-4 5-7 6-4.
Venus Williams v Serena Williams – 2001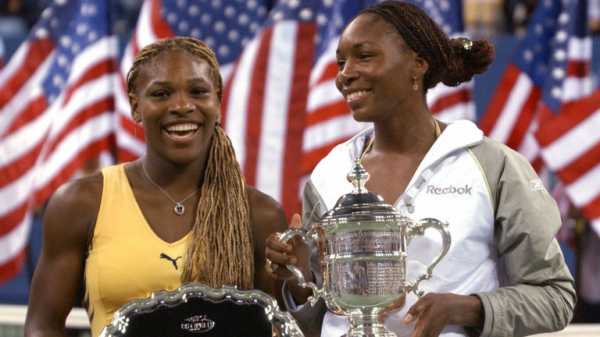 The all-Williams clash was the first Grand Slam final between siblings in 117 years. Sadly the match was overtaken by the hype surrounding the historical nature of the occasion with the fact that it was the first singles final between two black players.
As for the action, well Venus emerged an easy 6-2 6-4 winner in a measly 69 minutes under the bright lights of Arthur Ashe Stadium.
Andy Murray v Rafa Nadal – 2008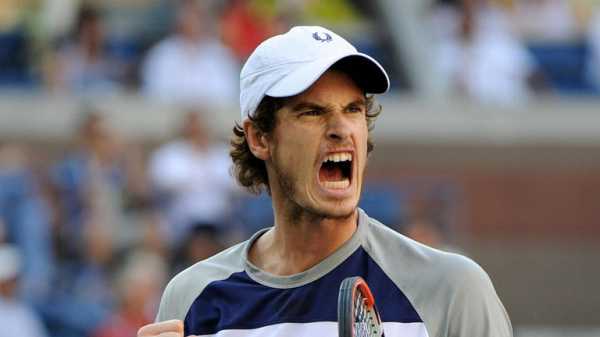 This was the breakthrough for Murray. Not only was it his first Grand Slam semi-final, but he had lost to Nadal the previous five times he had played him.
He was required to play unbelievably well to defeat the Spaniard 6-2 7-6 (7-5) 4-6 6-4 after playing two of the best sets of tennis he'd ever produced, swinging from the hip and hitting winners to all parts of the court as his breathtaking display showed us all how great a player he was going to become.
Juan Martin del Potro v Roger Federer – 2009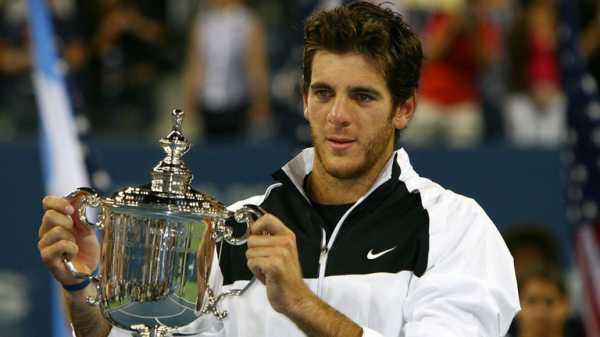 The gentle giant from Argentina became the King of New York as he ended the five-year unbeaten monopoly of Federer in a five-set epic to walk away with the title – 3-6 7-6 (7-5) 4-6 7-6 (7-4) 6-2.
The Swiss maestro had been hoping to become the first man to win six successive US Open titles since Bill Tilden in the 1920s and also the first man since Rod Laver in 1969 to win the French Open, Wimbledon and US titles in the same year.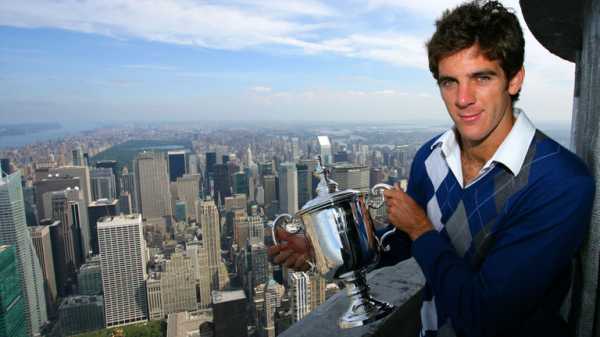 It was the shy but extrovert 20-year-old, on his first appearance in a Grand Slam final, who produced some magic hitting to record an astonishing victory over an opponent who had won 15 major titles.
Novak Djokovic v Roger Federer – 2011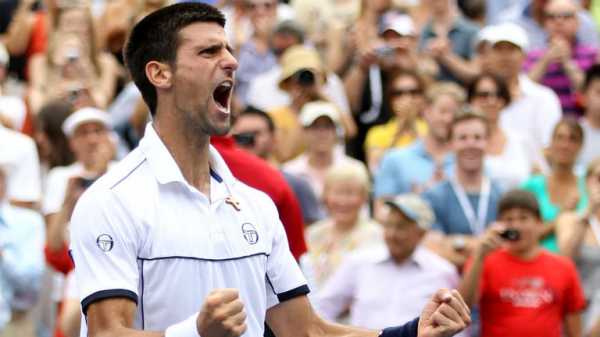 This semi-final will be remembered for the unquenchable spirit shown by the dogged Djokovic just when it seemed a lost cause. The Serb, who was eyeing his third Grand Slam win of the year, was two sets to love down and seemingly on the brink of defeat, while Federer was seeking to continue his charge to a sixth US Open title in their fifth consecutive meeting at Flushing Meadows.
However, there was to be a remarkable turnaround in fortunes as Djokovic fought back to win the next two sets before falling 5-3 down in the decider. But the world No 1 ripped a stunning crosscourt forehand off a Federer first serve for a winner on the first of two match points before smiling in the face of adversity by raising his arms. The Swiss star then lost the next point with an uncharacteristic unforced error.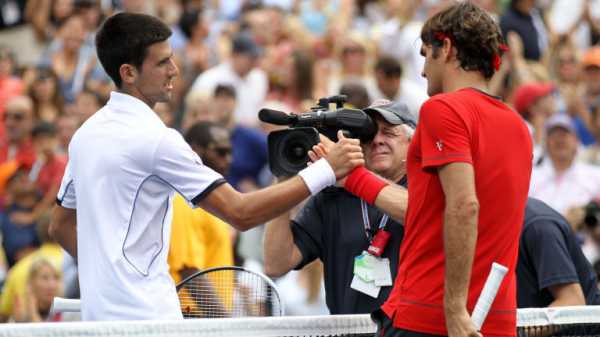 Djokovic broke, held serve, broke again and served out the match. He won the last four games and, counting the two match points he saved, he took 17 of the final 21 points to win an extraordinary encounter, 6-7 4-6 6-3 6-2 7-5.
Andy Murray v Novak Djokovic – 2012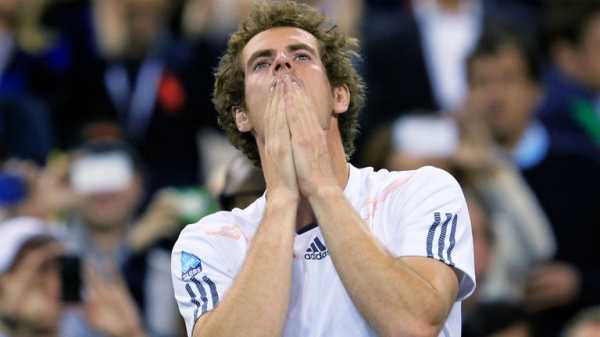 This was the moment when Murray ended Britain's 76-year wait and 237 Grand Slam tournaments for a male singles champion. After four failures in major finals, Murray joined Fred Perry alongside the pantheon of greats with a memorable 7-6 (12-10) 7-5 2-6 3-6 6-2 win on Arthur Ashe.
It took no less than four hours and 54 minutes to get the job done against the flexible Serb who had won 27 Grand Slam hard-court matches in a row. An astonishing 55-shot rally in the sixth game of the opening set was one for the highlights reel and from then on the standard of play got better and better.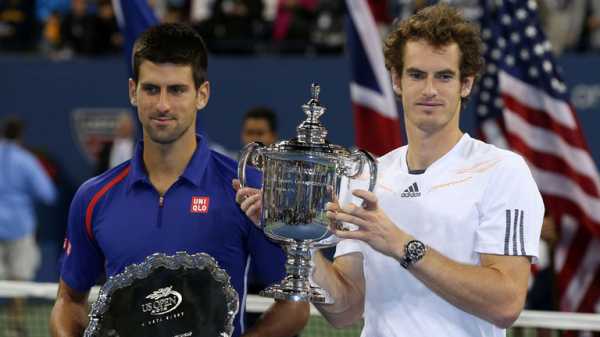 It was coach Ivan Lendl, and a timely bathroom break just before the start of the deciding set, which helped Murray calm his nerves, dig deep, and make history.
We have every major tennis event covered from all angles via our website skysports.com/tennis. On the move? Head to our app for mobile devices and iPad, or follow our Twitter account @SkySportsTennis to join in the conversation.
Tennis is back on Sky Sports screens with the Laver Cup in September while we will also have coverage of the ATP Finals in November with every match live on Sky Sports. But first, we will be across the final major of the year in New York as the US Open gets underway on August 27, right through to the final with live blogs, reports, features and reaction.
Also See:
Five dark horses at the US Open
Murray to face Duckworth at US Open
'Edmund capable of Aussie Open repeat'
Will Djokovic finish as the greatest?
Sourse: skysports.com