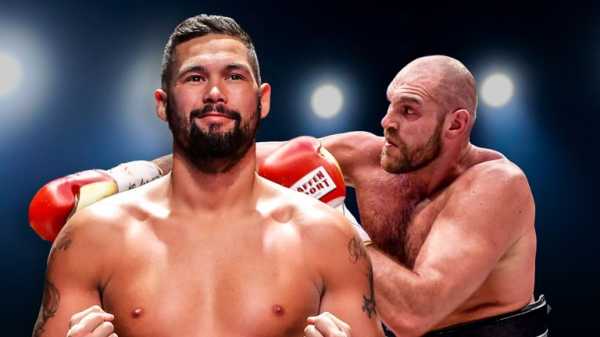 Tony Bellew is willing to fight Tyson Fury before the end of the year, once the heavyweight's "comical" comeback is completed.
'Bomber' has listed the former heavyweight world champion as one of four fighters who can get him going following his back-to-back wins over David Haye.
Bellew and Fury have begun a social war of words since Fury's June 9 return, against Sefer Seferi, was confirmed but Bellew made it clear he would gladly take on another heavyweight.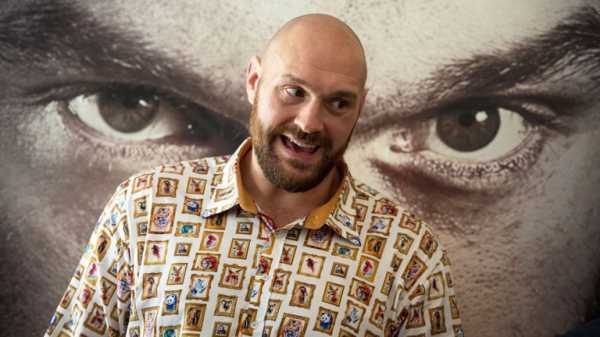 "100 per cent, without a shadow of a doubt," was his response when Toe 2 Toe asked about facing Fury.
"The big challenge, me against all the odds, as usual, and that is something I like the sound of.
"I find it comical, the fact that he wouldn't fight me because I am a cruiserweight, yet he is actually fighting a cruiserweight, which I find quite funny.
"I understand why Tyson doesn't want to come anywhere near me with the calibre of opponents he will be facing. I am a vast step up. He's making David Haye look like he faced Ivan Drago in his comeback, with this opponent.
"It is a bit of a joke of a match-up but he has had a long time out of the ring and he needs to get back on top."
Bellew also believes if they do fight "towards the end of the year" it has to take place in a major stadium, although he is ruling out a return to Goodison Park, where he won the WBC cruiserweight title a year ago.
Fury's comeback will take place at the Manchester Arena, but the Liverpudlian would rather follow in Anthony Joshua's footsteps and fight at the Principality Stadium, Cardiff.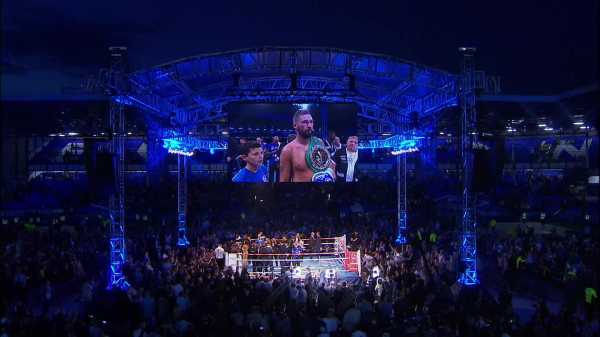 Tony Bellew could not put into words how he felt to win the WBC World Cruiserweight title after beating Ilunga Makabu at Goodison Park.
"The Principality Stadium would be nice because we know it's got a roof and I am sure we can get 70-80,000 in there that want to see me put Fury on his back," he said.
"I am not going to tarnish what I achieved at Goodison Park, that night. It was a one-off event, a one-off fight and it is only going to happen once. I don't fancy going back there trying to do it again."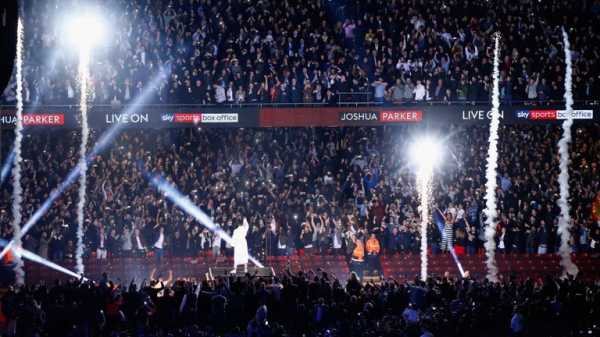 Bellew is still keeping his options open with Andre Ward and the winner of the World Boxing Super Series cruiserweight tournament on his list.
Oleksandr Usyk and Murat Gassiev are due to meet in a rescheduled final later this summer and although he is leaning towards Usyk, 'Bomber' feels the winner will be another potential opponent.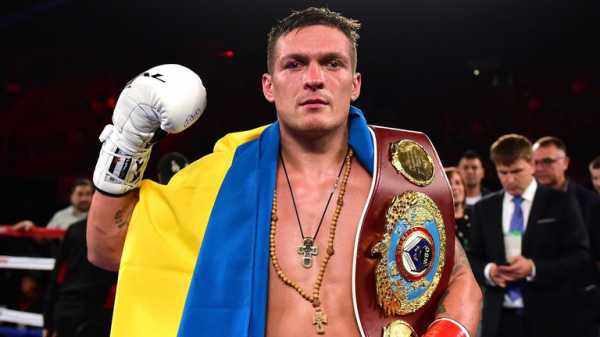 "The only other people who write me off are Andre Ward and possibly the winner of the World Boxing Super Series, Murat Gassiev or Oleksandr Usyk," said Bellew.
"I need to be written off, I need to be highly motivated to get in there now, I am at that stage of my career. It has to be one of those three. Fury, Ward or the World Boxing Super Series winner."
Watch Luke Watkins vs Lawrence Okolie, as well as Reece Bellotti, Daniyar Yeleussinov, Ted Cheeseman and Felix Cash on NXGEN, from York Hall, on June 6, live on Sky Sports Action.
Also See:
Fury: Sefer like a world title for me
Coldwell: Bellew's fire still burning
Fury: I've been texting AJ
Bellew 'serious' about Ward fight
Sourse: skysports.com