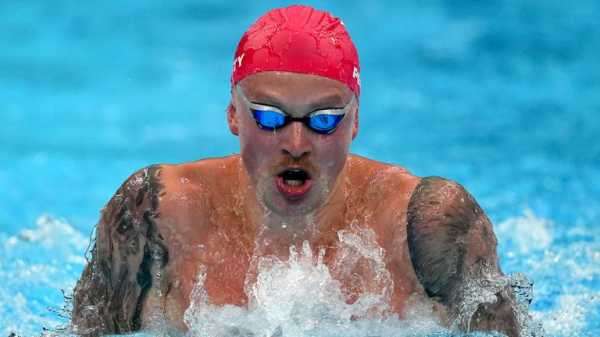 0:45 Michael Phelps says he is impressed with Adam Peaty's hunger and technical ability as the Team GB swimmer targets gold in the 100m breaststroke Michael Phelps says he is impressed with Adam Peaty's hunger and technical ability as the Team GB swimmer targets gold in the 100m breaststroke
If ever the 100m breaststroke is made to look easy, Peaty is the one who does that. Even the great Michael Phelps, whose Olympic career garnered 28 medals, is in awe of Peaty's performances. The American called Peaty 'a stud!'
As expected, the temperature is a talking point. But it shouldn't be a surprise – this is what Tokyo is like in July and August. It can get furiously hot and extremely humid, and it is!
The majority of athletes who I have spoken to have prepared for the conditions or actually like it, although Novak Djokovic is a big name asking organisers to reschedule matches to cooler parts of the day. He may get some respite – Tokyo organisers always had to prepare for the heat, but also through the possibility of a storm.
Again, at this time of the year, it happens in Japan so organisers have been rescheduling some events like rowing, as a storm front is expected to hit landfall Monday night, Tuesday morning Japanese time. It will cool down say the forecasters, but only for 24 hours… then it's back to the sun, heat and humidity!
Sourse: skysports.com