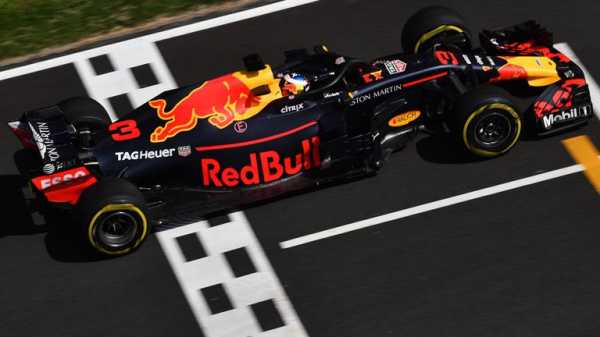 Ferrari and Red Bull have predicted another closely-fought battle in this weekend's Spanish GP after Mercedes' Lewis Hamilton narrowly set the fastest time in Friday practice.
On an intriguing and incident-filled first day at Barcelona, Hamilton topped the timesheet by a tenth from Daniel Ricciardo in the heavily-revised Red Bull.
Max Verstappen was third quickest while Sebastian Vettel, chasing his fourth consecutive pole position at the start of F1 2018, was fourth fastest.
Vettel described his day as "mixed" but said he was satisfied with the debut of the new parts Ferrari have brought to Barcelona.
"Everything we have put on the car seems to have worked, so that's important," said Vettel. "But the tyres were very difficult to understand."
All of the teams struggled to extract the anticipated speed increase from the supersoft tyres, with Hamilton's benchmark set on the soft compound, leaving the field to ponder a difficult strategic conundrum overnight ahead of Saturday's qualifying hour.
"I think it is going to be relatively close between the top three teams but I can't really say who is quickest at the moment," Hamilton said.
"These conditions make it very difficult to define where the set-up needs to go. We got through all our running and were quite fast compared to previous years. We've got some work to do overnight, I'm hoping it's cooler and calmer tomorrow."
For Red Bull, deprived of the 'happy hour' power boost that has tended to bring Ferrari and Mercedes significant performance improvement at their expense in qualifying, the dilemma is particularly acute.
Although both Verstappen and Ricciardo appeared to hold a pace advantage on their long runs, the Circuit de Catalunya is notoriously difficult for overtaking, meaning a poor qualifying result could wreck their hopes of winning Sunday's race.
As Verstappen put it: "Once you are behind after qualifying then it's a difficult story."
Spanish GP, Practice Two: Race pace averages
| | Supersofts | Softs | Mediums |
| --- | --- | --- | --- |
| Lewis Hamilton, Mercedes | 1:23.476 | 1:21.827 | |
| Valtteri Bottas, Mercedes | 1:22.952 | | 1:21.836 |
| Daniel Ricciardo, Red Bull | 1:22.889 | 1:21.429 | |
| Max Verstappen, Red Bull | 1:22.666 | 1:21.567 | |
| Sebastian Vettel, Ferrari | 1:23.082 | 1:21.342 | |
The Dutchman added: "It's hard to overtake here so we need to be competitive in qualifying. We know that in qualifying they will turn up their engines. Turn Three is easy flat and Turn Nine is also flat so that becomes a straight and then we will lose even more in terms of engine speed. It's a bit of a shame but we can improve our car for the final sector and we need to play to our strengths.
"In general it's been a positive day and the updates are working. But we always want more."
Team-mate Ricciardo crashed out in the morning but enjoyed a productive afternoon as he closed in on Hamilton.
"The front tyres don't seem to be working well in these conditions," he said. "On the high fuel, the supersofts were better but then we put on the soft and that was a lot quicker.
On his crash, Ricciardo admitted: "In the morning l made a mistake. But in the afternoon we got some laps and it was important with the new car. We have a lot of aerodynamicists here so we needed the laps to give them as much feedback as possible."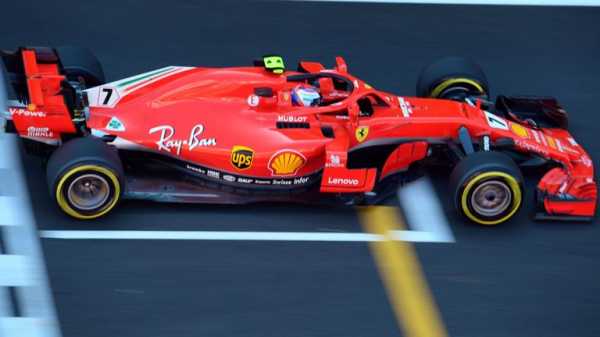 Vettel: More to come from me and Ferrari
For the first time since 2004 Ferrari arrive at the Spanish GP leading the Constructors' Championship, holding a four-point advantage over Mercedes after the opening four races.
Vettel was nearly a second off the pace in the morning session but closed the gap to three tenths in Practice Two as he ended the day fourth fastest.
The four-time world champion was outside of the top 10 in Friday practice for the Azerbaijan GP two weeks ago before grabbing pole and told reporters: "Friday is the main work day. Let's hope we have the same trust in the car we had in Baku when l was able to get everything out of the car when l had to."
Kimi Raikkonen, meanwhile, was sixth and his day ended prematurely following an engine failure.
But the Scuderia have matched or improved their P2 efforts on Saturday in every grand prix so far this season and Vettel conceded he was still to deliver the perfect lap around the Circuit de Catalunya.
"I think we can improve. I know that there is a little bit more in the car, a little bit more in me if I get everything together so it should be OK tomorrow," Vettel told Sky Sports F1.
"Where we end up? I don't know because it's very close – it could be P1 or P6 but I think that is exciting."
Who is on top in Spain?
Analysis from Sky Sports F1's Martin Brundle and Paul di Resta…
Martin Brundle: "Red Bull look good out on track, especially in the slow corners. The Red Bull looked mighty through the last sector in terms of consistency, grip. And I think they are still adding bits to the car through the weekend.
"We don't really know where Ferrari and Mercedes are on their qualifying pace. But we have a race on this weekend!"
Paul di Resta: "Mercedes have the raw speed and the speed to be on pole position. But at the moment they don't have the speed to control the race, pull away and dominate if Red Bull do something different.
"Red Bull could put one car on a one-stop and one car on a two-stop and then who do Mercedes and Ferrari decide to follow?"
Will Lewis Hamilton and Mercedes make it back-to-back victories at the Circuit de Catalunya? Watch the Spanish GP exclusively live on Sky Sports F1 from May 11-13. Get Sky Sports F1.
Also See:
When's the Spanish GP on Sky?
Find out more about Sky F1
'Vettel is the title favourite'
Why McLaren need their upgrade
Sourse: skysports.com