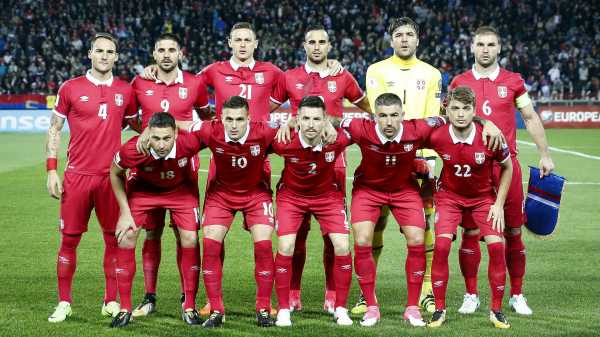 Serbia have changed their manager and their captain ahead of this summer's tournament
Serbia, like many at this summer's World Cup, have half of the ingredients needed to become a footballing powerhouse.
They are a nation of just 7m, but the appetite for football is indisputable, the role models are there in abundance and they even have a recent taste of international success.
In 2015, around 50,000 fans gathered in Belgrade to welcome their heroes home from New Zealand after winning the Under 20 World Cup, where a bunch of hungry, disciplined kids gave a glimpse of just what this country can achieve in the game.
Their manager at the time, Veljko Paunovic, remembers the return to Pioneers Park in Serbia's capital with pride.
"It was amazing, unforgettable," Paunovic told Sky Sports. "We brought emotion back to the people, and even today, when our fans see us, wherever we are, they remember that emotion. And emotion is the most important thing.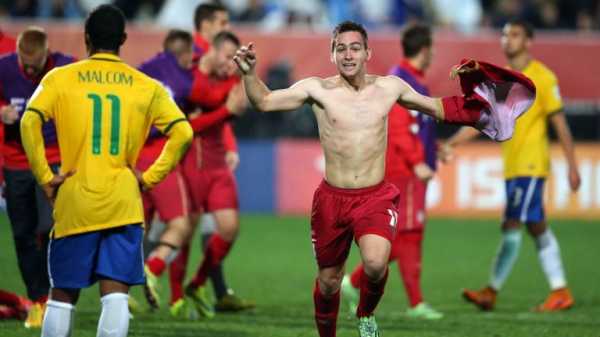 "It was so important for the whole country, and it's not just what we did, it's the way we did it."
The way they did it was bizarre. Paunovic's side did not win a knockout game in normal time, with Hungary and Mali dispatched in extra time and the USA on penalties. Against Brazil in the final, a Nemanja Maksimovic goal two minutes from the end of extra time sealed the win.
Having won the Under 19 European Championships two years previous with many of the same players, there was talk of a golden generation as they began qualification to the 2018 World Cup.
Seven of the 2015 World Cup winners have been included in the 27-man preliminary squad for this summer, a good return three years on, including Lazio midfielder Sergej Milinkovic-Savic, who has been linked with a move to Manchester United.
Golden Glove winner Predrag Rajkovic has also been included, as has Benfica's Andrija Zivkovic and Valencia's Nemanja Maksimovic, both influential in midfield in 2015.
To Paunovic, now head coach of Columbus Crew in MLS, the talent is not in question, but the tools to convert that talent into success are not readily available.
"There is always potential. I always say, when I talk to my colleagues and people who care about football in Serbia, we need to improve our infrastructure, and also our coaching education.
"We did that in the past, but we still have a long way to go. That actually brought us our success, the information, the knowledge, and ability to exchange all of that. Obviously having better fields and infrastructure helps us to have success with the youth teams. Talent is always there."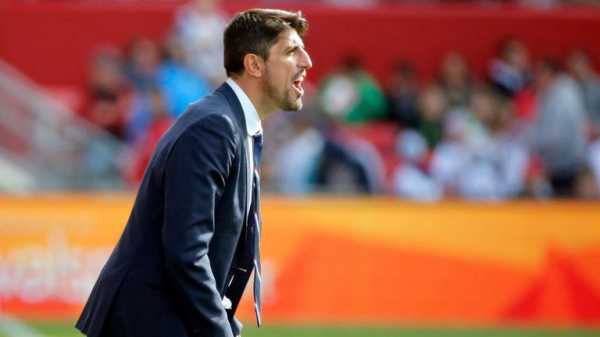 At club level, both Partizan and Red Star Belgrade made it to the knockout stages of last season's Europa League, but interest outside of those clubs is thin. In fact, no side other than the big two have won the Serbian league since Obilic's triumph in 1998.
"There is a strange but very interesting thing about Serbia," Paunovic adds. "You go to the stadiums, and unless the best teams are playing, you don't see a lot of people attending.
"But everyone is playing soccer, or everyone is watching football on the TV somewhere, because everyone loves it. Everyone wants to be a soccer player.
"We are a small country, but we are so passionate about it. That's why so many people turned up on the street to welcome us back."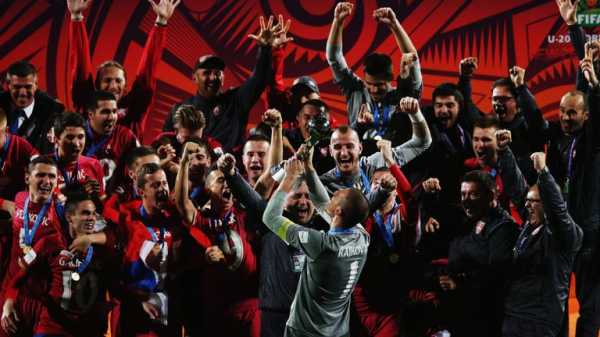 For Serbian football expert Milos Dusanovic, improving the national league is a good place to start, but this must come from better funding at grassroots.
The Serbian national sports centre in Stara Pazova, near Belgrade, was part-funded by UEFA's HatTrick programme, but Dusanovic insists more can be done.
"Serbia has plenty of young talent but they are usually sold too young and move abroad too early because the clubs need money. If we could keep the players in Serbia for longer and not rush them out we would have much more success.
"Talent-wise Serbian football is and has always been in a good place. We regularly produce top quality players that play in Europe's biggest leagues and clubs.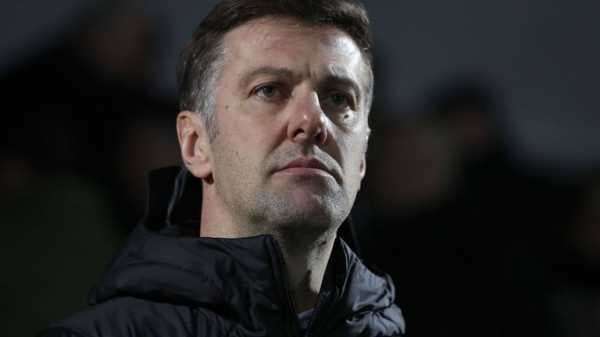 "But the infrastructure in Serbia is severely lacking; it is a poor country still recovering from the wars of the 90s and the bombing campaign by NATO which essentially crippled the nation.
"The facilities are all out-dated and the clubs have no money and survive month to month by selling their young players. As a result the Serbian League has very little continuity and is of poor quality.
"The interest level is very low and most stadiums across the country are 80-90 per cent empty during regular league games. People just don't care to spend their money on low-quality football and only show up for big names."
As Serbia and Montenegro in 2006 they were ranked the worst team in the tournament, while as Serbia they failed to reach the knockout stage in 2010 and didn't qualify in 2014.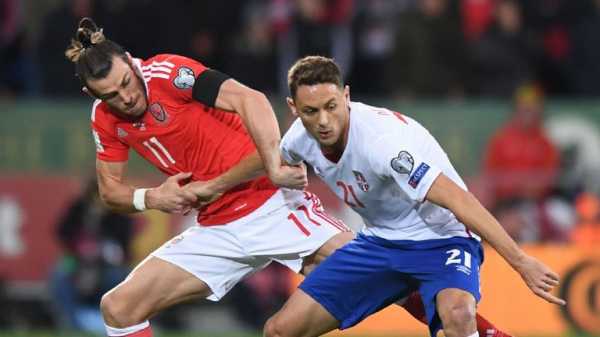 In the short-term, what are their chances in Russia? The Serbs took the unusual move of sacking Slavoljub Muslin after qualifying due to what were deemed unconvincing displays, and his assistant Mladen Krstajic leads them to Russia with optimism.
Key players Nemanja Matic, Aleksandar Mitrovic, Milinkovic-Savic and Luka Milivojevic head into the summer on the back of impressive seasons, and with Brazil, Costa Rica and Switzerland in Group E alongside them, a knockout spot is more than achievable.
Anything more than that, and the resulting funding into Serbia's footballing infrastructure could wake a sleeping giant.
Also See:
World Cup home
Road to Moscow: Play to win £5k!
Team profiles
Countdown: Serbia
Sourse: skysports.com