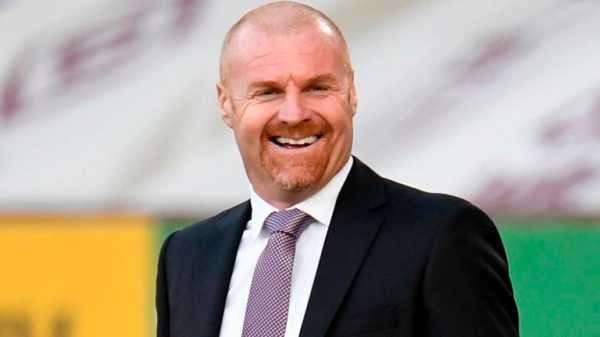 0:25 Dyche has joked at the strength of Burnley's spending power after completing the signing of Dale Stephens from Brighton
Reality checks and improving on a 'big season'
Dyche, though, shouldn't downplay the success he's achieved on the pitch. Last season, Burnley defied the odds to finish 10th in the Premier League, amassing the joint-most number of points they'd ever recorded in the competition.
Their remarkable form in 2020 saw them lose just two of their final 16 Premier League games, while, at the back, goalkeeper Nick Pope kept 15 clean sheets, second only to Liverpool's golden glove winner Alisson.
Live on Sky: Burnley v Southampton
The challenge at Burnley – like at every club – is to improve again. That's hardly easy to do with the club's well-reported reluctance to spend big money in the transfer market and, with 14 players out of contract next summer, the challenge to keep their best current players will also be a difficult one.
But Dyche says everyone at Burnley is realistic about the situation they're in and they're invested in gradually building towards more success in the future.
"Our chairman and board, they're not always free flowing with finance, everyone knows that, but they are realists," said Dyche. "They understand that every season is a big season for us, being in the Premier League and staying in the Premier League. They're quite reality-bound and that can be quite helpful as a manager.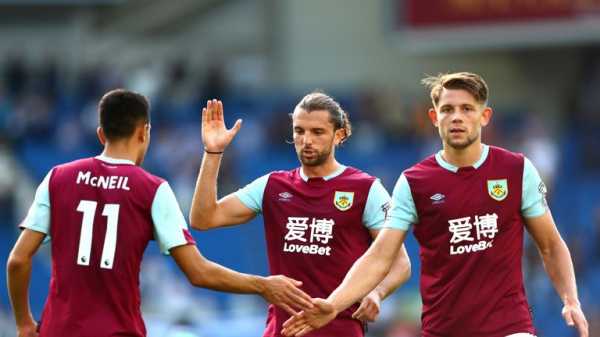 "That doesn't mean we don't want to progress because of course we do, as you saw last year when we finished 10th. That's a real good finish for us. So there's a reality from within the club that they understand the challenge but equally our fans have played a big part in that. Generally, our fans have been very understanding of the truth of the club and we tell them the truth.
"We're not market leaders financially, the board are not going to put heavy amounts of money at risk, they don't want to do that. They want the club to be secure financially, which it is. The trade-off for that has to be some reality and I think our fans have been very reality-bound, as well.
"They've supported us, they've supported me, they've supported the team and they've realised that it is a badge of honour [to be] in the Premier League, our team are doing great to be in there, we're doing great when we have big seasons like last season and finish 10th, we've been into Europe, and I marvel at that because it's not easy now.
"Fans are under pressure to want constant change a lot, and ours haven't, they've resisted the temptation to get too involved and start questioning everything which sometimes happens. And they've stayed pretty resolute to the fact that we're in the Premier League, we're a very well-run club and they've got a group of people who give everything for that cause.
"It seems to be they remind themselves of that and they realise it's a big challenge and every season is a big challenge. That's helpful, I'd say, when you're working at a club like this you need that bit of reality."
Listen to the Sky Sports Pitch to Post Podcast on: Spotify | Apple | Castbox | Spreaker
Belief in Burnley's progress
'Reality' and 'reality-bound' are words Dyche uses regularly and he says it applies to his players, too – "I say to them every season, this is a restart. The last one doesn't owe us the next one." – but he is also confident in his approach.
An opening 4-2 defeat to Leicester in the Premier League hasn't shifted his view on that. Dyche has developed the experience – and the skills on and off the pitch – to know that individual results (especially those which occur when your two first-choice centre-backs are injured) shouldn't impact the reality of the work being done at Burnley.
"I think there's life in what we're doing," he says. "It's tough at the moment but we will get the players back fit who we're missing, we've got [new signing] Dale Stephens in, so hopefully by the turn of the international break we'll be in better shape. I think we'll look different then.
"We're a constant work in progress, we know that.
"We want to play effective football, we want to be a side that's considered tough to play against, we want to be a side that can compete in every single game we play and we've done that very well. And it's pushing the margins.
"It's hard for us to make massive strides. It's a club that's never going to put in huge amounts of money and therefore just buy in top talent, we're going to have to develop the talent. It's a constant process, of creeping up and creeping up and adding and adding and adding and we'll continue to do that."
Sourse: skysports.com