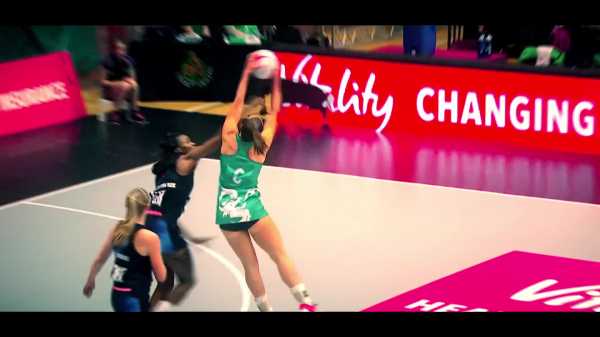 0:28
Sara Bayman and Sirens are trying to break into the top four of the Vitality Superleague as well as build a brand new franchise
Sara Bayman is currently relishing her return to UK netball with Sirens and is keen to see the league and her team take the next steps.
As one of three new franchises announced for the all-new Vitality Superleague in 2017, ambition was high for Scotland's only professional female sports team, but as the 2018 season draws to a close the top four has again proved beyond them.
Bayman, an off-season signing from Central Pulse in New Zealand, underlined that ambition but with the team eighth in the league she admits that they've only been able to show glimpses of what they can do.
"We have just been massively inconsistent," she told Sky Sports.
"That's the reason we have underperformed for the players we have in our squad.
"We have shown flashes of what we can do, Bath was a highlight but we have not produced often enough or consistently enough to take us up the league into the places we want to be."
The places Bayman wants to be challenging for the top four places – something she is used to in both the northern and southern hemisphere.
The England international is one of the most experienced players on the circuit and wanted to take herself out of her comfort zone, and chatting to the former Manchester Thunder centre it's easy to see why.
Amongst a host of topics, Bayman discussed how the Superleague can progress, the #ShowUp campaign and women's sport in general.
She headed to Scotland for reasons that fit in with all those themes.
"I came in with my eyes open and it's been good to how the Superleague is progressing," she adds.
"I wanted to come to Sirens to challenge myself to be part of something new and show other players that there are other options out there, not just the teams at the top of the table.
"It's been tougher than I thought it would be and I've found out losing is tough but I have really enjoyed it and it has been a different challenge."
Playing at the impressive Emirates Arena, Sirens have certainly made their mark off the court with a host of initiatives aimed at bringing men, women, children and families to games.
Across the Superleague, teams are following suit and as someone who has seen how huge the game is in Australia and New Zealand, Bayman was keen to move to a team doing things the right way.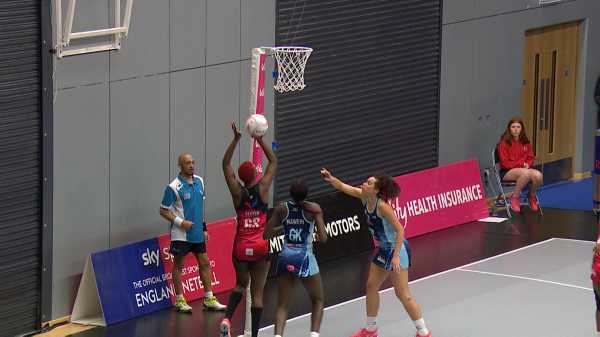 5:23 Highlights of Severn Stars' Netball Superleague clash against UWS Sirens – the pair meet again on Sky Sports on Monday
"A major attraction in coming to Sirens was that they have got the off-court stuff so right up here – we've had a Bring Your Boys Night, Girls Night Out and we've got a Beach Party night to finish the season.
"It's not just coming to watch a game of netball, it's a Friday night out or a Saturday night out with the family or your mates."
Having spent two years assembling a squad of top players from across the globe, things haven't quite kicked on for Sirens at the top end of the table.
With so much to do in terms of building a franchise from scratch – fanbase, kit, squad, playing style – it's perhaps no surprise that it has taken a little longer than champions Wasps to get going. The league leaders have a core of players who had been playing together at Surrey and the turnover for Sirens is one reason for the inconsistency according to Bayman.
"The difficulty when starting a team as Sirens did last year and then this year with the turnover in players from year one to year two means it's so difficult to gel," she says.
"We have players from all over the world and the difficulty is there are so many styles of play which have taken a little too long to merge – that was unexpected and individually not everyone has performed as well as they would have hoped.
"In a team environment when it's new players finding their feet and players not quite at the top of their game it's very difficult trying to mesh a team together with such a high turnover.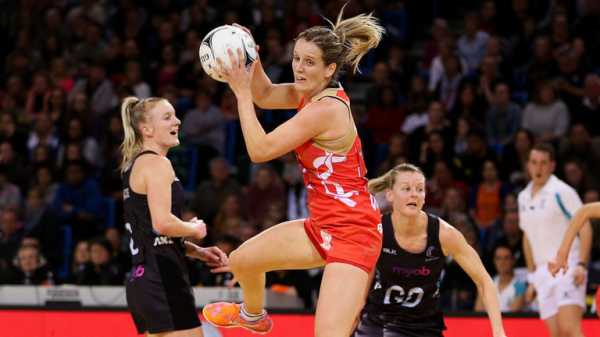 "We want to put out some netball that we are proud of and lay some foundations for next year and see Sirens for what it can be."
The league table shows an obvious gap, an exciting battle between five teams for four semi-final places looks like going to the wire, as it did for the final place last year.
But having made a 10-team competition, Bayman wants to see that competition get more competitive with everyone in the mix at the business end of the season
"At the moment we have a split between the top five teams and that is where the top players are concentrated," she said. "If players spread across the league a little more, it would be better for the league and better for individual.
"I am keen to see players move about in the league and have a competition of 10 teams where you don't know who is going to win any given game."
Sirens, like their opponents in Monday's live Sky Sports Action clash the Severn Stars, face a difficult challenge in bridging the gap to make their mark in the Superleague, but they've started and in Bayman they have just the player to help them on their way.
Vitalty Superleague – Round 16 Fixtures
| | | | | |
| --- | --- | --- | --- | --- |
| Friday | Team Bath | v | Loughborough Lightning | |
| | | | | |
| Saturday | Celtic Dragons | v | Wasps | |
| | benecos Mavericks | v | Manchester Thunder | |
| | Surrey Storm | v | Team Northumbria | |
| | | | | |
| Monday | Severn Stars | v | UWS Sirens | Live on Sky Sports |
| | Manchester Thunder | v | Celtic Dragons | from Round Five |
Our live coverage continues on Monday when Severn Stars host Sirens live on Sky Sports Mix, Main Event and Action from 6.30pm.
You can now receive all the latest Vitality Superleague news and more on your personal devices. The Sky Sports mobile app will keep you up to date with the latest news from your favourite sports, including netball – here's how to receive the alerts you want.
Also See:
2018 Vitality Superleague table
Remaining fixtures & results
Sourse: skysports.com