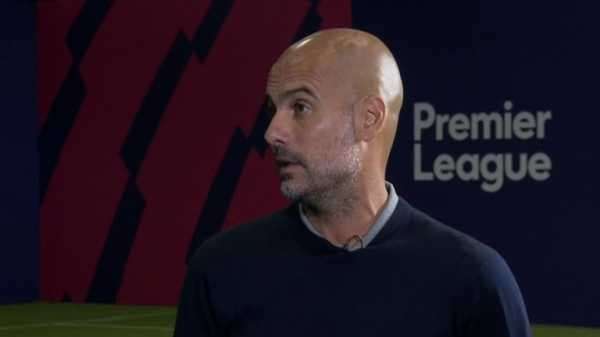 1:07
Pep Guardiola says Manchester City can still improve on the record-breaking exploits of their title-winning campaign
Manchester City manager Pep Guardiola joined Sky Sports trio David Jones, Jamie Carragaher and Gary Neville at the Premier League launch, giving his views on a number of topics ahead of the new season.
The new Premier league season is just around the corner with City's defence of the title starting at the Emirates Stadium against Unai Emery's Arsenal, live on Renault Super Sunday on Sky Sports Premier League.
Guardiola gave his verdict on his side's preparations for the season ahead, and spoke about how his side can improve on their record-breaking exploits of their title-winning campaign.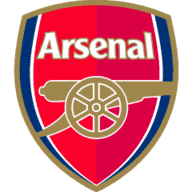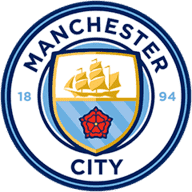 Arsenal vs Man City
August 12, 2018, 3:30pm
Live on
Get Sky Sports Get a Sky Sports pass
He also gave his thoughts on new signing Riyad Mahrez, youngster Phil Foden and which side could prove to be City's strongest challengers in the Premier League.
Read on for a snapshot of the Spaniard's views…
Pep on City's preparations for the new season…
"They've come back really good. Some of them have come back earlier which is a good sign. They are not stupid, if they want to play they have to maintain their levels. If not the other player will play in that position. It's the only way to maintain the level. When everybody is comfortable it doesn't work because the others want to push and beat you, and you have to be ready. It's the only way."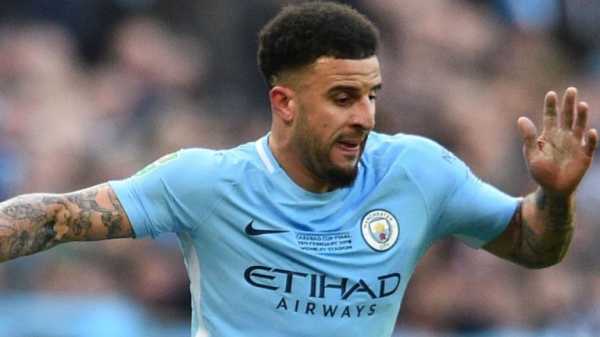 On how his side can improve this season…
"People ask 'can you improve on 100 points' and I say no because we are not here to do that. However, individually the players can improve. You can improve with your right and with your left. There are many, many examples. Where you can improve depends on the tactics and the quality of the players. Last season we played without a full-back and now we have Benjamin Mendy. Mendy has energy to go up and down a lot of times so we can attack in a different way. Of course we can improve. If I felt we could not improve the team I would call my chairman and say: 'I leave'. But still, we believe we can do better and dominate more. Will it happen? I don't know but we believe we can do it."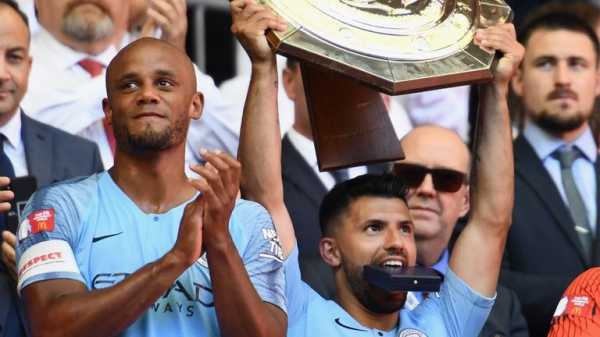 On City's hunger to win…
"I think they are ready. We've spoken many times with the players. Your career is too short so don't miss that chance and that opportunity to maintain the level. They've shown me that on the pitch and we will see it. You need a bigger squad to compete and fight for all competitions. If one guy doesn't do it another guy will come in. It's simple. When I don't win they are going to replace me. It's a business world and you have to have results. If they do what they've done we will be a competitive team. If they don't we will suffer and we will have to find a solution. From Phil Foden to Vincent Kompany, I'll judge what happens on the pitch and if they deserve to play they will play."
On new ideas for the upcoming season…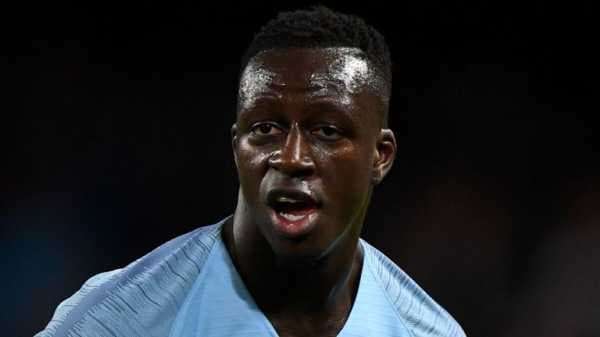 "The fundamentals will be the same but we found a lot problems attacking against the 5-4-1 formation and the one, the striker being with the holding midfielder and 10 players being so deep. We are thinking about how you counter against that system. In football, people say what do you do? What way do you play? First of all I have to know the quality of my players. I know that but I also have to know how the opponent is going to play. Do they play with four or five at the back? Is it high pressing or playing deep? Long balls or ball possession? It's completely different and that's why football is so nice. Every game is completely different."
On the addition of Riyad Mahrez…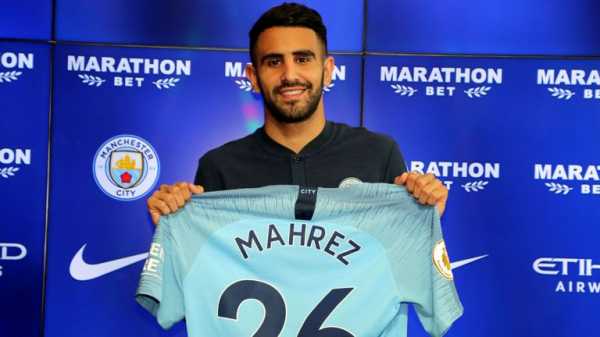 "There's no doubt about the quality of Mahrez. He can play in three or four positions. He can play in the middle but also right and left. With his addition we could also give a little bit more competition to our strikers and wingers. He also knows the Premier League and is not a guy that comes from Spain, Italy or another country where they might need a little more time. Riyad already knows absolutely everything there and I think he's going to settle quite well into our team."
On Phil Foden…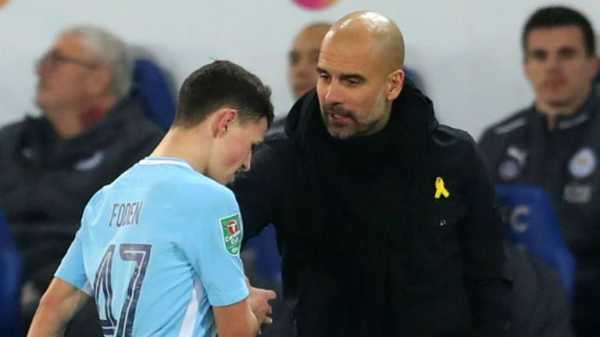 0:57 Pep Guardiola says Phil Foden is something special
"Phil is part of the team. Last season he was up and down, part of the first team and the second team. He's trained all year and now he's a little more mature. He's not a tall guy but now he fights in the duels. He has special quality. I always explain to Phil, if you have to fight the contact you are going to lose 90 per cent. Try to avoid it and be quicker in the mind and the feet to find a solution. But I think he has all the skills. If he was nominated as one of the best young players in the world, he is something special and I think he is. He's another guy that will help us, I'm pretty sure of that, but he has to fight with Kevin De Buryne, David Silva and Fernandinho and it's not that simple for him."
On John Stones in midfield…
"I don't know. I didn't try it in a training session it was just 10 to 15 minutes at the end of the game. We don't have many because we are not going to make any more signings. We have four excellent central defenders and John, for the quality and the personality he has, I think he can play there. But we've not tried it before and we'll see during the season."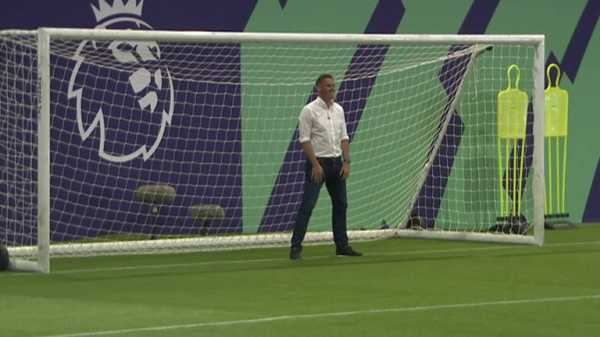 5:33 Gary Neville and Jamie Carragher go head to head in a penalty challenge!
On the challengers for the Premier League title…
"It will be tough but last season was tough. Every season is tough. Everybody speaks about Liverpool but there's Manchester United and Chelsea, who I think will sign players. If they can keep Eden Hazard and then there's Tottenham who have had the same manager for a while. Arsenal I think are going to be more consistent as a team. It will be tough like it has to be. It's nice because every season the Premier League is tougher and tougher."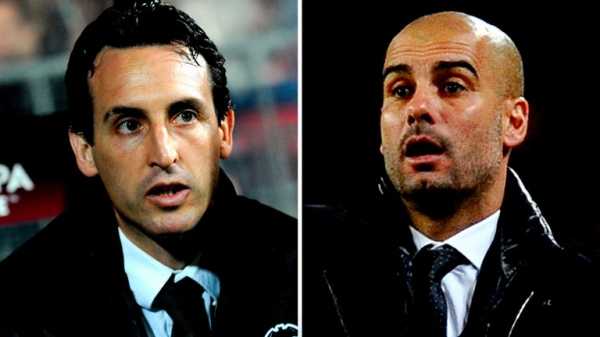 On City's first game against Emery's Arsenal…
"Unai is a work ethic guy. He knows absolutely everything about the opponents. He achieved something unique in European football in three Europa Leagues in a row and he handled himself well at PSG. He's a top, top manager and it will be tough. It's a good challenge for all the managers and for me to challenge him again here in England."
Also See:
WATCH: Nev v Carra at penalties
Kompany: This time it's different
When Neville met Wilshere
Get Sky Sports
Sourse: skysports.com