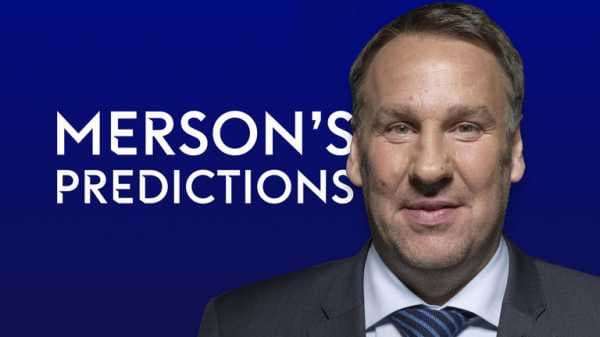 With the World Cup set to get underway on Thursday, when hosts Russia take on Saudi Arabia, the Magic Man is back to give us his predictions for the opening round of group-stage fixtures.
As well as that opening-day clash, there are also a number of other eye-catching games to look forward to, especially Spain's encounter with European champions Portugal on Friday night.
Premier League fixtures day: Your guide
Meanwhile, England begin their tournament against Tunisia on Monday evening when Gareth Southgate's side will be desperate to get off to a winning start.
However, who has the former Arsenal and England forward backed to come out on top in Volgograd? Read on to find out his prediction for that encounter, as well as all the other opening group matches…
Russia v Saudi Arabia (Thursday 4pm, Group A)
These are the two struggling teams, but I've just gone for Russia to win this game – but only just – given their home advantage. I always find that with teams at home, that just gives them that little bit more.
PAUL PREDICTS: 1-0 (4/1 with Sky Bet)
Egypt v Uruguay (Friday 1pm, Group A)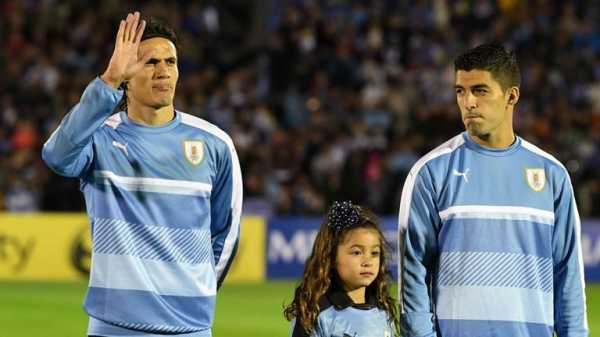 I have gone for Uruguay. Egypt do not have Mo Salah for at least this opening game and I just think with Uruguay having Edinson Cavani and Luis Suarez in attack, they could be dark horses as they are two of the best forwards about right now.
PAUL PREDICTS: 0-2 (5/1 with Sky Bet)
Morocco v Iran (Friday 4pm, Group B)
I think Morocco will just win this one – it will be an awkward match for both sides, but Morocco will just have too much for Iran. It is one of those games again that whoever loses it is probably out of the World Cup.
PAUL PREDICTS: 1-0 (9/2 with Sky Bet)
Portugal v Spain (Friday 7pm, Group B)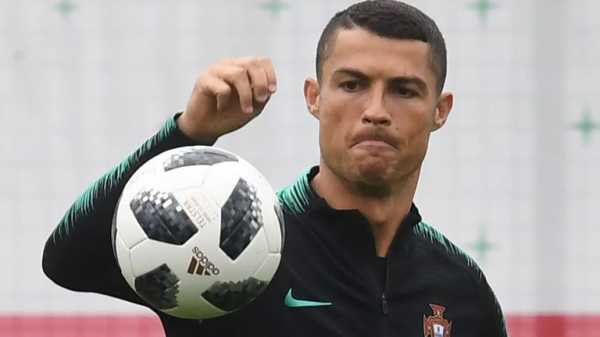 I have gone for Portugal to win this one actually. I watched Spain play Tunisia in a friendly on Friday night, and I thought they were poor and had run out of ideas. And Portugal are a better defensive team than Tunisia, you saw that when they won the Euros last time out. And then they have that X-factor in Cristiano Ronaldo, while they will be more of a threat when they break than Tunisia were. So, I have gone for Portugal to win this game.
PAUL PREDICTS: 1-0 (9/1 with Sky Bet)
France v Australia (Saturday 11am, Group C)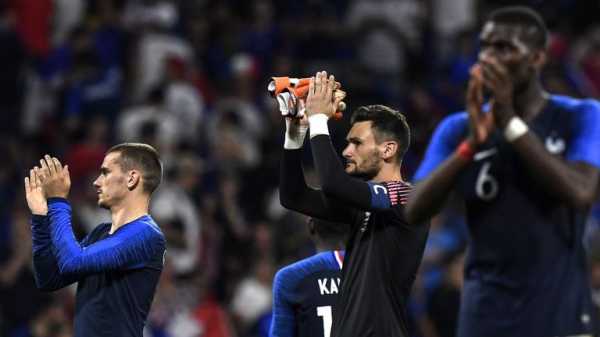 I have gone for France to win this. Yes, they had a bad warm-up result against USA last weekend. But I just expect Australia to sit back and defend and it will just be a matter of time before France break them down.
PAUL PREDICTS: 2-0 (4/1 with Sky Bet)
Peru v Denmark (Saturday 5pm, Group C)
This will be a hard game for Denmark as Peru are a good team – they play some decent football and should not be underestimated. They have no massive stars in their team, but they get the ball down, pass and move, so I think this will be a good game and I am going for a 1-1 draw. Denmark have done well, but Peru could be the dark horses to come out of what is a hard group.
PAUL PREDICTS: 1-1 (5/1 with Sky Bet)
Argentina v Iceland (Saturday 2pm, Group D)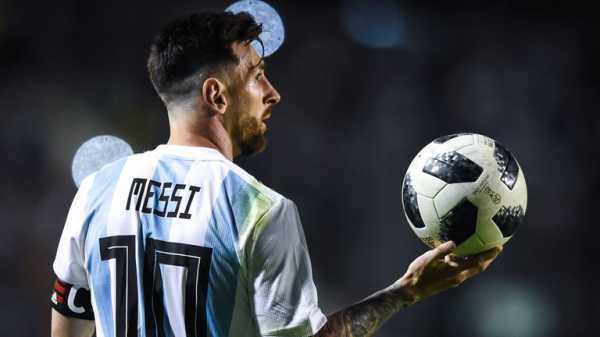 I have gone for Argentina to beat Iceland. We all remember Iceland from when they beat us at the last Euros, but they are not that good a team and the next game they got destroyed by France. Meanwhile, Argentina will be good going forward, although I do worry about them at the back, but I expect them to win this one.
PAUL PREDICTS: 2-0 (4/1 with Sky Bet)
Croatia v Nigeria (Saturday 8pm, Group D)
I think Croatia will beat Nigeria. I watched Nigeria in the first half against England recently, and they were terrible. But they have already beaten Argentina last year and this is the problem – you get sides who are so inconsistent that you do not really know which one is going to turn up. Meanwhile, I do like Croatia, they are a good football team.
PAUL PREDICTS: 2-0 (6/1 with Sky Bet)
Costa Rica v Serbia (Sunday 1pm, Group E)
I have no doubt Serbia are going to win this. I watched Costa Rica lose 2-0 to England and then 4-1 to Belgium, while I like Serbia, who have had a couple of good results of late. They destroyed Bolivia, and I am backing then to beat Costa Rica. I just do not fancy Costa Rica.
PAUL PREDICTS: 0-3 (14/1 with Sky Bet)
Brazil v Switzerland (Sunday 7pm, Group E)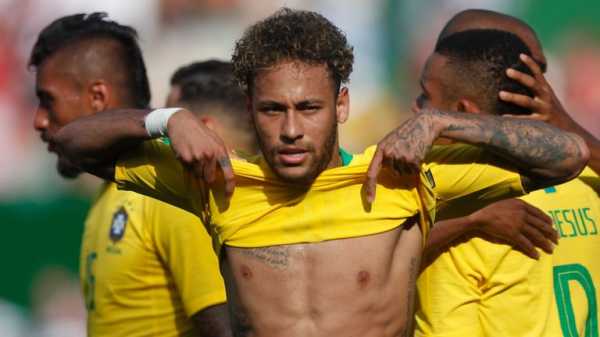 A walk in the park for Brazil, who I am backing go win this game 3-0. The Swiss were lucky against Spain recently when David de Gea gifted them their goal. And this Brazil team, I think they will walk the World Cup as they are head and shoulders above everyone else.
PAUL PREDICTS: 3-0 (8/1 with Sky Bet)
Germany v Mexico (Sunday 4pm, Group F)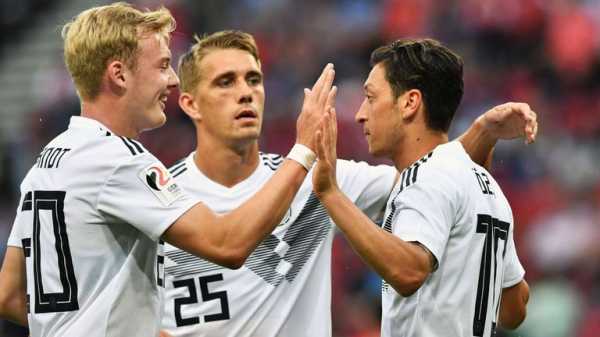 I would have half fancied Mexico, but then they lost 2-0 to Denmark in a recent friendly, which quite shocked me. I would have thought that this will be Germany's hardest game, but despite them struggling to beat Saudi Arabia in their last friendly, I think they will win this. However, I do not expect them to win the World Cup, far from it.
PAUL PREDICTS: 2-1 (8/1 with Sky Bet)
Sweden v South Korea (Monday 1pm, Group F)
South Korea have not had great results leading up to the tournament and so I am just going to go for Sweden to edge this one. It will be a tight game and one probably typical of an opening group clash at the World Cup. These two teams cannot afford to lose this match, so it will be cagey and if you are going to go for anything, then you would go for under 2.5 goals.
PAUL PREDICTS: 1-0 (5/1 with Sky Bet)
Belgium v Panama (Monday 4pm, Group G)
How many do Belgium want to win by is the question and it could go down to the goal difference this group. If you look at it, England will win their two games, as will Belgium, with their meeting ending in a draw. So it will be whoever scores the most that tops the group. Panama, meanwhile, are very, very weak. They have done great to qualify with a goal that was not a goal, but I will go for Belgium as I think Panama could be the weakest team in the tournament, even if their ranking does not say so. And I think they are the whipping boys at the World Cup.
PAUL PREDICTS: 4-0 (17/2 with Sky Bet)
Tunisia v England (Monday, 7pm, Group G)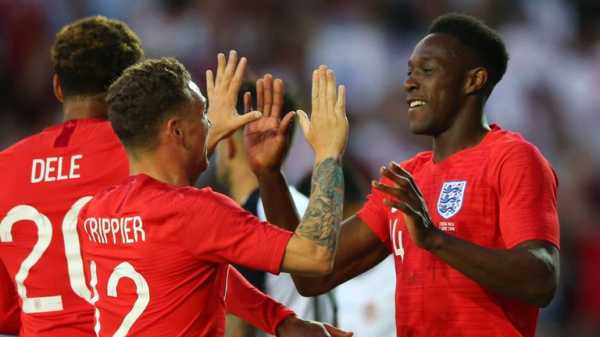 This will be a hard game for England, let me tell you. Tunisia were very comfortable in their recently friendly with Spain, and I can almost see a Belgium or an England player getting sent off against them as they will frustrate them and are better than people think. If they had counter-attacked Spain just that little bit better and had a better final pass, then they would have upset them. They will sit back and you could get to 20-25 minutes in and not score, with a young England team, the crowd will start getting restless and it becomes a bit of a worry for me.
The only thing that has done us a favour is that they only got beaten 1-0 by Spain and so people will now look at the game and think it could be hard as they do keep the ball well, they are very well drilled and they will frustrate England. But, despite them being a young team, I am just going to go for England in a nervy game. But if there is no early goal, then the longer this game goes on the more worried you will get…
PAUL PREDICTS: 0-1 (4/1 with Sky Bet)
Colombia v Japan (Tuesday 1pm, Group H)
I quite like Colombia, I think they will do OK, and this is the group England are set to meet in the second round. So it all depends how that works out. But I think Colombia will win this one, they are a decent team, they came second behind Brazil in South American qualifying – which is a big thing over so many games – and that is why I am backing them to win this one.
PAUL PREDICTS: 2-0 (4/1 with Sky Bet)
Poland v Senegal (Tuesday 4pm, Group H)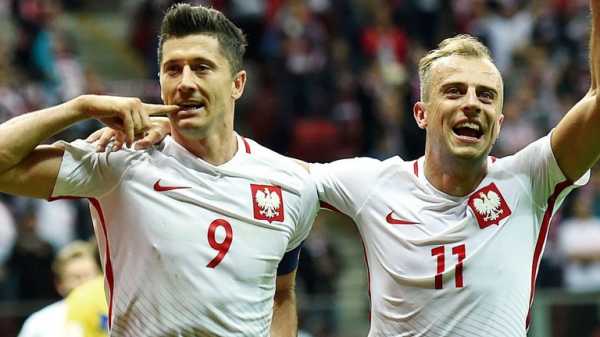 Poland striker Robert Lewandowski is a massive price to get top goal scorer, but the only problem is he is probably just going to play four games. This is a hard game, though, so I am going to go for a 1-1 draw as this is another one of those games that neither side can afford to lose as they will probably then be out. So you take a draw here, beat Japan, take a draw against Colombia and then take it from there.
PAUL PREDICTS: 1-1 (6/1 with Sky Bet)
Also See:
Every World Cup squad
World Cup latest
World Cup fixtures
World Cup profiles
Sourse: skysports.com