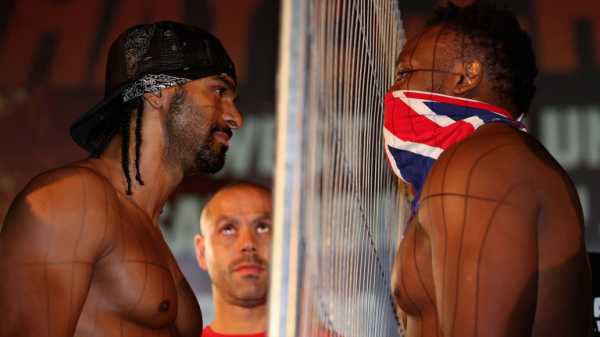 Lawrence Okolie and Isaac Chamberlain will settle their British Beef rivalry on Saturday, live on Sky Sports. Here's three other feuds between London boxers…
Live Fight Night
February 3, 2018, 7:00pm
sky__channel">Live on
Get Sky Sports Get a Sky Sports pass
Anthony Joshua vs Dillian Whyte
Joshua fought Whyte with such vitriol in December 2015 that future opponents, including Joseph Parker, earmarked angering him as the way to beat him. Joshua was stung by Whyte but a huge uppercut eventually sealed his 15th win – but it did not end the rivalry.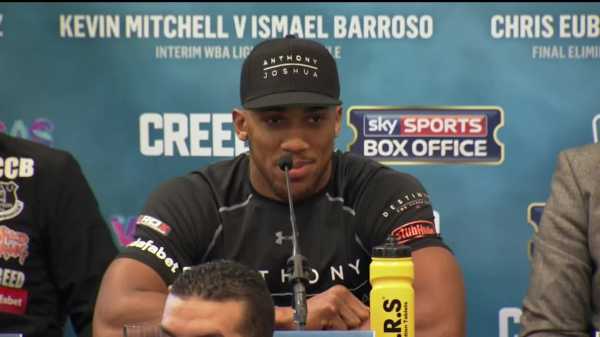 Joshua and Whyte's heated war of words
Their history began with the fall-out to an amateur contest in 2009 that Whyte won. Whyte, from south London, described his rival from the north as "fake" and, with both men impressing as pros, a collision course became inevitable. Their fight, with the British heavyweight title at stake, was only marginally further along in their careers than Chamberlain and Okolie currently are. Chamberlain came through the gym that Whyte called home and Okolie progressed through the Olympic programme after Joshua, so there are parallels.
The build-up saw Joshua embrace the first major feud of his burgeoning career. The Gloves Are Off was tense and Joshua remembered: "I was expecting there to be a dust-up in the Sky Sports courtyard. Shout out to the security, they did a job and kept us apart. We did have a bit of a square off, a few words off camera as we were leaving. We had a few words to say to each other."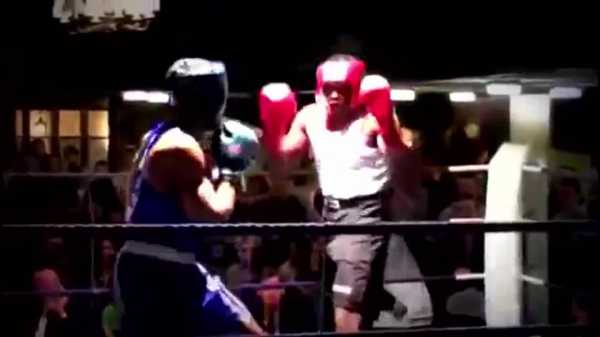 A look at the amateur fight between Joshua and Whyte
Whyte knew exactly how to push Joshua's buttons, measuring his rival's heart-rate then turning his back on him at the weigh-in. "His breath didn't smell nice so I turned around," Whyte said. "I just didn't like the smell of his breath at the time. I'm not trying to get under his skin – I've just stated a few facts and that's all."
Joshua's victory was the first time his mettle had been truly tested in the pro game and, over two years later, they both want to fight again. Joshua said in the aftermath: "Who's going to break the ice? Would I go over to him, say hello, and shake his hand? No way."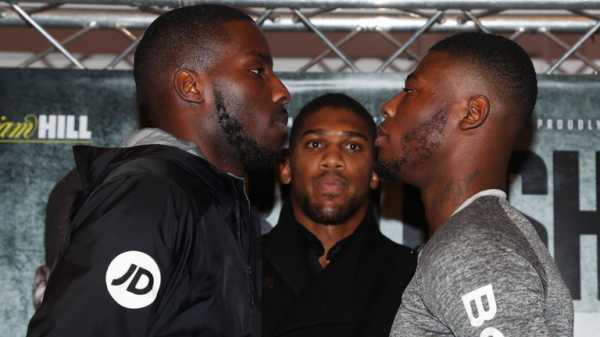 Fight Night Preview
February 2, 2018, 10:00pm
Live on
Get Sky Sports Get a Sky Sports pass
George Groves vs James DeGale
The London super-middleweights grew up a stone's throw from each other, and boxed at the same amateur club, so local bragging rights have always been at stake as they both evolved into elite fighters. This town ain't big enough, and all that.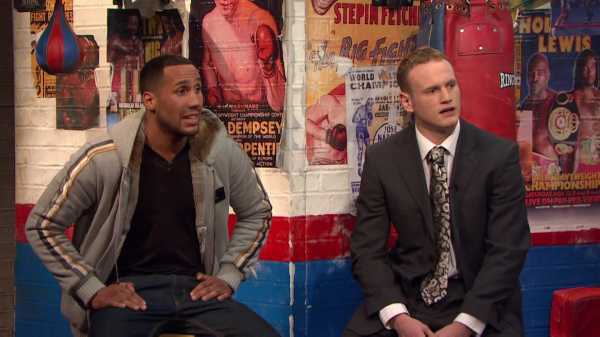 Groves and DeGale clashed on the Ringside set in 2011
Groves beat DeGale as an amateur then again for the British title when both were unbeaten prospects in 2011, but the tables have since turned.
"The cream always rises to the top and now people are seeing who is the genuine world-class fighter of the two of us," DeGale said. "The Groves fight is always there, although me winning the world title, while he has failed three times to do that, kills him."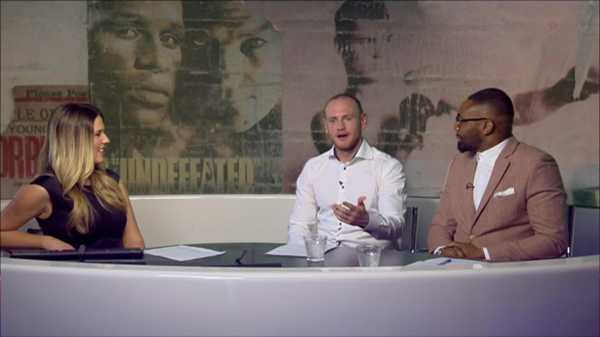 Groves explains a fraught phone call with DeGale
DeGale's capture of the IBF title three years ago to begin a four-fight spell in North America seemingly closed his chapter with Groves, who twice lost to Carl Froch then failed to take Badou Jack's world title. They are by no means destined to rematch, but a second fight is perhaps likelier than it once was.
Groves has subsequently won the WBA belt and is due to defend against Chris Eubank Jr, while his old rival DeGale is at his lowest ebb after losing his honours to Caleb Truax. "Call it a day mate, you ain't got it no more," Groves tweeted moments after DeGale lost.
Dereck Chisora is the wrong guy to provoke, as David Haye found out five years ago, sparking an ugly moment in heavyweight folklore. A brawl erupted in Munich, not long after Chisora had lost to Vitali Klitschko, in the press conference room. Chisora's trainer Don Charles emerged with a broken jaw, Haye's trainer Adam Booth was bloodied.
"Dereck had just finished a gruelling 12 rounds and then you've got a guy who'd already lost to one of the Klitschkos come into the room," Charles remembered. "Who the hell are you? Dereck obviously got up to tell him to say it to his face.
"Haye is a tremendously quick puncher and he left hooked me but guess what? Shame on him because when he punched me I was 50 years old and he still couldn't drop me with a left hook."
Chisora was arrested, then released, for his part and each fighter lost their boxing licence due to the melee. The Luxembourg Boxing Federation came to the rescue, licensing the heavyweight pair and enabling their Upton Park fight, which Haye won in the fifth round.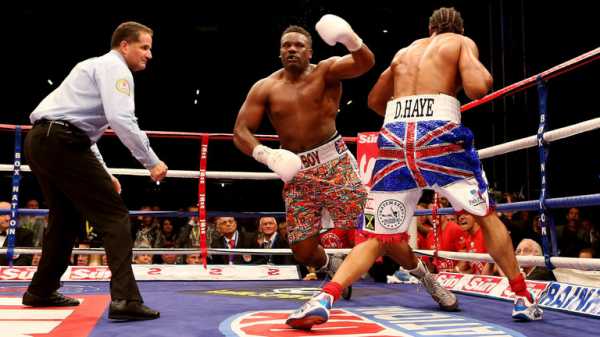 "Whatever beef I had with Dereck before the fight is over now from my side and I hope it's vice versa," Haye said. "After sharing a ring with Dereck, I have a new found respect for the man."
The grudge set Haye in good stead for future feuds, such as with Tony Bellew. They will rematch live on Sky Sports Box Office on May 5, with Bellew using Chisora as a sparring partner before beating Haye in their first meeting.
Lawrence Okolie settles his British Beef with Isaac Chamberlain on Saturday, live on Sky Sports, from 7pm.
Also See:
Sky Live: Okolie vs Chamberlain
VOTE: Who wins British Beef?
Joshua: This fight will be epic
Usyk backing Chamberlain
Sourse: skysports.com