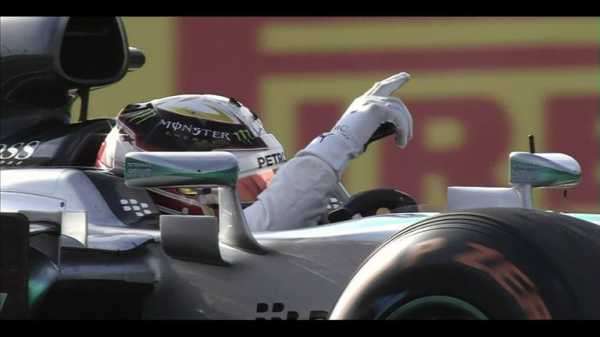 1:10 A special montage looking at how Michael Schumacher and now Lewis Hamilton each passed some of F1's other legendary names to move the top of the all-time winners table
Mercedes closing on another constructors' record
Such has been Mercedes' dominance this season, with nine wins in 11 races and every pole position, that they will have a first outside chance to win a record seventh consecutive constructors' championship at next week's Portuguese GP, with five races to spare.
Currently 180 points ahead of Red Bull with only 220 left to play for after the Algarve race, Mercedes would retain the teams' title again next Sunday if they outscore Red Bull by 40 points (with the reigning champions already guaranteed to win on any countback of wins).
If Mercedes finished first and second with the fastest-lap bonus point for 44 points, Red Bull would need to score five points to deny them for at least another week until Imola. A one-three with Red Bull scoring zero points would also be sufficient.
Mercedes have clinched the title with four races to spare on three occasions, but never five or more. However, the prospect of doing so in Portugal is a long shot as Mercedes have not outscored Red Bull by at least 40 points at a single race since 2016.
The Brackley team tied Ferrari's record for six constructors' crowns in a row in 2019.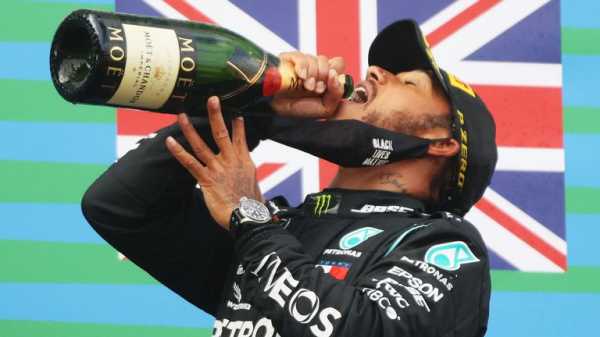 How did DAS help Mercedes at Eifel GP?
Meanwhile, the F1 champions have explained how their unique Dual-Axis Steering system "really came into its own" in the cold weather of the Nurburgring last week after Lewis Hamilton's latest – and record-equalling – victory.
While insisting all season the development for 2020 – which allows the drivers to pull the steering wheel towards them on the straights to change the toe of the front wheels – has not been a gamechanger for them relative to rivals, the team admit it played a key role in Germany, in particular.
"It's fair to say we used DAS more than ever this weekend," said Mercedes' motorsport strategy director, James Vowles, in their post-race debrief video.
"In free practice, on single lap work, in qualifying but also during the race. In terms of where we used it in the race it was on the formation lap, but also when we were behind the Safety Car.
"Where we had a number of laps circulating on tyres that were just getting colder and colder. I think it is fair to say DAS was a contributing factor to why our restart was so good and really came into its own this weekend."
Sourse: skysports.com