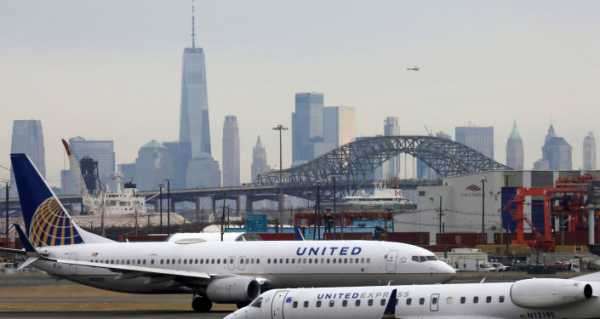 As folks begin to plan their holiday travel amid the COVID-19 pandemic, a new US government-backed study has led United Airlines to boldly claim that COVID-19 exposure aboard its aircraft is "virtually non-existent" when face masks are worn.
Research published Thursday by United Airlines and the US Department of Defense argued if passengers are masked, there is a 0.003% chance that particles from a traveler will enter the breathing space of another passenger seated next to them.
Testing lasted eight days and involved inflight and ground tests on Boeing 777-200 and 767-300 airframes, according to the study.
The mannequins used in the study were wearing triple-ply, surgical-grade face masks supplied by the airline.
This comes weeks after United Airlines' chief executive said that employees, on average, had reported lower COVID-19 infection frequency than the general public.
USA Today reported Thursday that United Airlines had lost $1.8 billion in the third quarter of 2020, which ended on September 30. Some 13,000 employees were furloughed, and passenger revenue reportedly plummeted 84% after the airline decided to reduce its seat capacity by 70%.
Sourse: sputniknews.com