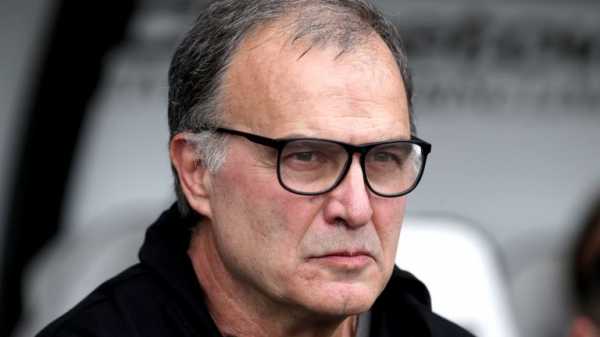 Leeds United will be hoping to continue their winning start under Marcelo Bielsa when they face Swansea live on Sky Sports on Tuesday. Here, World Football Index give us the view from South America on the former Argentina and Chile manager and his Elland Road revolution.
Marcelo Bielsa is a manager who attracts admiration and intrigue wherever he goes. The way in which his Leeds side are playing has come as no surprise to those who have followed his career back in South America, but eyebrows have been raised by just how quickly he has got his ideas across.
Bielsa's high-intensity, attacking playing style is a key reason why the Argentine is so well loved and admired. But after difficult experiences in Italy and France, many feared language would once again prove a barrier at Leeds. With the help of his interpreter Salim Lamrani, however, there have been no issues yet.
When Bielsa announced his decision to join a club in England's second tier, it didn't seem an obvious fit to his followers back in South America. Once they heard him talk about the history of Leeds United, however, they soon understood his motivation.
Bielsa is a footballing romantic, as shown by the career choices which have taken him to clubs such as Athletic Bilbao, Marseille and now Leeds. The idea of waking up a sleeping giant and restoring supporters' love for the game clearly appeals to the Argentine.
Despite coming from a relatively privileged background in Rosario, Argentina, Bielsa's ability to connect with the common man is a part of his charm. At Leeds, it has already been reported that he made the players pick up rubbish for three hours as a way of showing them how much work the average fan has to do just to afford to buy a ticket.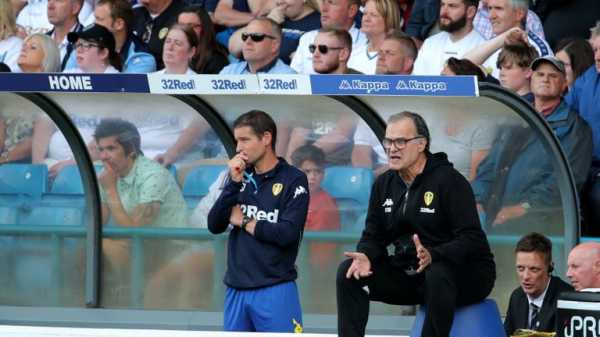 0:20 Bielsa: It's just a comfy bucket
Nicknames are very much part of the fabric of South American society, and Bielsa's tag of "El Loco" (The Mad One) is an affectionate one – born not only from his quirky personality and unconventional methods, but also from his obsessional love for the game.
Arguably his most controversial choice was one of his first as a football fan: to support Newell's Old Boys as a way of rebelling against his father, who supported rivals Rosario Central.
Bielsa ended up taking his first managerial job at Newell's in 1990, introducing his players to a range of new ideas and methods for the first time. Introvert and analytical, he would collect hundreds of matches on VHS and then study the footage long into the night.
His goalkeeper at Newell's, Norberto Scoponi, tells a story in which Bielsa noticed that one of their opponents were susceptible to giving the ball away at throw-ins, so instructed Scoponi to kick it long and into touch at every opportunity.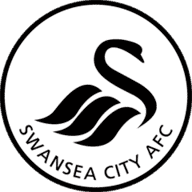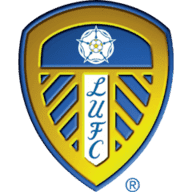 Swansea vs Leeds
August 21, 2018, 7:00pm
Live on
Get Sky Sports Get a Sky Sports pass
Scoponi was booed by the Newell's faithful for his poor kicking that day, but what they did not know was that he was simply following Bielsa's instructions. The tactic was highly unusual, but it helped Newell's win the ball back in more dangerous areas high up the pitch.
When he was in charge of Chile's national team, Bielsa could be seen cycling the streets of Santiago on his way to the local bakery, butchers and grocers. He assimilated into Chilean culture and made long-lasting friendships with ordinary people in the country he now calls his second home.
The locals embraced his introverted character, which mirrored the average Chilean's – certainly in comparison to the more gregarious Argentines, anyway.
In his homeland, he has always divided opinion and remains the source of heated exchanges in the cafes of Buenos Aires and beyond. The romantics see him as a genius who helped shape modern football, but his detractors regard him as an overrated coach who simply doesn't get the results asked of him in the end – most notably with Argentina at the 2002 World Cup.
It is therefore across the Andes in Chile where Bielsa is most loved. It is here that it has been said that he not only changed the mentality of the players, but of the general public too, giving them belief through his example of hard work and positive thinking.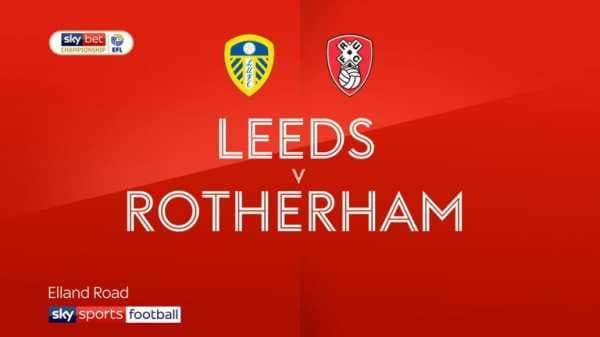 2:30 Leeds 2-0 Rotherham
Before he took charge of Chile, the team was in turmoil having just been humiliated 6-1 by Brazil in the 2007 Copa America. Ill-discipline was rife in the squad and a chronic losing mentality was rampant in the nation's psyche. That led to the president of the Chilean FA, Harold Mayne-Nicholls, targeting Bielsa as he searched for somebody who could not only give Chile an identity on the field, but also instil professionalism, humility and discipline off it.
The result of his appointment was Chile's best ever World Cup qualification campaign in the current CONMEBOL format, and they went on to reach the last 16 in South Africa in 2010. The legendary Johan Cruyff picked Chile as the best side to watch in an otherwise negative tournament.
When Bielsa's Chile reign ended, following one of his now common yet always principled fallouts with those above him, he said he had learned to love life in Chile and that it was a gift to have managed La Roja.
The foundations Bielsa put in place would eventually see Chile reach unprecedented heights. They won two Copa Americas in a row against Argentina in 2015 and 2016, ending a 99-year wait for silverware. The first trophy came under one of his biggest admirers, Jorge Sampaoli.
Bielsa's career is followed closely by the footballing public in both Chile and Argentina, where his supporters crave seeing his teams in action. The appetite is such that every Leeds match has been screened live this season. That is practically unheard of in Spanish-speaking South America, where England's second tier has barely received any coverage in the past.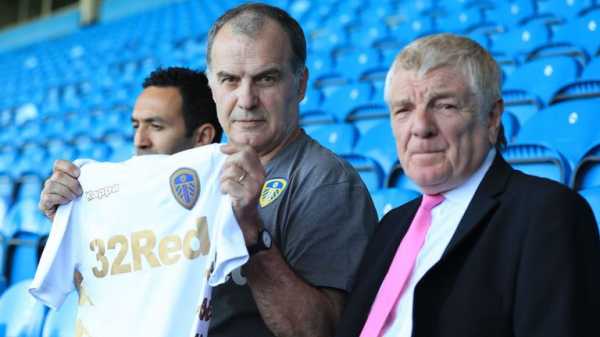 There were tactical breakdowns of Leeds' pre-season game against Forest Green from South American journalists and bloggers, and in the mainstream media, every sports news website and newspaper in Chile has carried updates of Bielsa's progress. On Monday morning in La Tercera, Chile's most popular newspaper, they even covered the phenomenon of Bielsa's bucket.
"One thing that endears 'El Loco' further to the locals is that he does not give instructions from the bench, but he does it from something that the English have baptized as the bucket, a kind of oval plastic seat," wrote Jose Pedro Amenabar. "The club's social networks and fans have exaggerated this relationship, even placing it as a crucial amulet to explain the winning streak."
Bielsa has received the same kind of coverage in Argentina. Last week, under the headline "Bielsa fills the stadium", popular sports newspaper Olé put Leeds' 20,000 crowd for their Carabao Cup meeting with Bolton – the highest attendance of the round – down to the new manager.
News bulletins on every national TV channel in Chile feature updates and highlights of Leeds' progress. They also highlight praise for him on social media. One clip showed two Chileans getting an autograph and a picture with Bielsa in Leeds. The footage went viral instantly as he sent a message to the Chilean public, saying: "What a country Chile is, how great Chileans are."
Another clip showed a Leeds fan paying tribute to Bielsa with a song on YouTube, and supporters certainly have every right to be excited. Leeds are playing thrilling football. Bielsa has become the first manager in their history to win each of his opening four games in charge.
Of course, the real tests are still to come. Bielsa's critics point out that his teams tend to falter in the latter stages of seasons. At Atheltic Bilbao, for example, Bielsa's side reached the Europa League and Copa del Rey finals in the 2011/12 campaign – only to suffer a late-season collapse and lose both. Bielsa's relentless, high-pressing style had taken its toll on their stamina.
It remains to be seen whether Leeds will suffer a similar fate, but whatever happens next, Bielsa already looks well-placed to leave an indelible mark on the club and the country – just as he already has done in South America.
If you're reading on skysports.com comment below to get involved in the debate, but please adhere to our House Rules. If you wish to report any comment, simply click on the down arrow next to the offending comment and click 'Report'.
Also See:
'Leeds wanted Conte before Bielsa'
Bielsa was close to Swansea job
Sourse: skysports.com