Wessi, The Wessiah or merely just Wes – Hoolahan will always have a special place in the hearts of Irish fans, writes Steve Neville.
The 35-year-old won 43 caps for Ireland, but as he announces his retirement, many wondered what could have been if he had been more appreciated in his prime.
Speaking to The Herald, Hoolahan said: "It wasn't an easy decision to make, to retire, but I feel it's one I had to make and this is the right time to do it.
"It's a mixture of things that led me to make this decision but mainly age, I will be 36 soon, I'll be 38 when the next Euros come around, so it's time to move aside.
"I had two great campaigns with Ireland and the Euros in France was an amazing experience."
Hoolahan's decision follows that of Daryl Murphy, who announced his retirement from international football last month.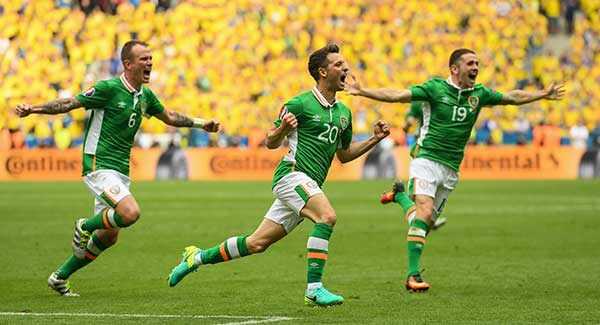 Eamon Dunphy, who frequently praised Hoolahan on punditry duty with RTÉ, said he's showreel was wonderful.
"He was a fabulous player. I think the crowd loved him because he was reminiscent of a different era.
"He was a street player. A little bit like…the same skill set as Lionel Messi. I'm not suggesting he was as good as Lionel Messi but the same skill set. Little wriggle of the hips and he'd lost ya, little deft touch here and there…"
"He was a joy to watch and I think probably a joy to play with as well."
Many more have taken to social media to heap praise on the Norwich midfielder.
As Philip Egan says, he'll always have this. And so will we.
Sourse: breakingnews.ie