Caroline Wozniacki's father told her he would not care if she worked in a supermarket before she went out and won her first grand slam title to become world number one.
Piotr Wozniacki has been his daughter's primary coach throughout her whole tennis career and shared the long journey that finally led to a first slam trophy at the age of 27 when she beat Simona Halep at the Australian Open on Saturday.
He said: "Normally I'm very nervous but I could eat before Caroline's match so that was very good.
"I was talking to Caroline, 'you won't change my day, you are my daughter, it doesn't matter if you're working in a supermarket or number one in the world, this is the same for me'.
"We waited a long time. It was Caroline's dream from very young, 12 years old, that she would win grand slam or be number one in the world. Today we see it coming in the same moment.
"We beat number one, Caroline's number one, and win first grand slam so this dream is now reality. Now I hope Caroline can have the next dream."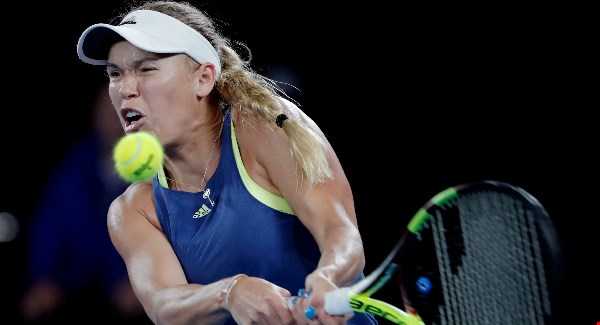 A newer member of her team is fiance David Lee, a former NBA star, who lived through every moment of her dramatic 7-6 (7/2) 3-6 6-4 victory over Halep.
"It was a very high-quality tennis match and to have her come out on top, those last couple of points just show her fighting spirit," he said. "It just stinks that one of those two had to lose that match because they both played like champions.
"I was more nervous than when I won a championship. Because there's nothing I can do. Just sitting there and knowing how hard she's worked and how much she wants it. She has the ultimate dedication and heart but sometimes that's not enough and it's very hard to watch as her fiance.
"I know how great a person she is and how hard she works and it makes her so easy to root for. Of course I'm biased but I wanted her to be successful more than anything in the world."
One of the first people to tweet congratulations was Wozniacki's long-time friend Serena Williams, who revealed the moment reduced her to tears.
Piotr Wozniacki believes Williams has had a big influence on his daughter's career and hopes they can stage a repeat of the 2014 US Open final, one of two slam finals Wozniacki had previously lost.
He also recognised that Williams' absence following the birth of her daughter opened a door, saying: "This is fantastic timing.
"I respect Serena. Serena is a huge idol for me, also for Caroline. They're very good friends so I see it as only good for tennis that Serena is looking at coming back. Sometimes they speak about tennis, and I believe 100 per cent it has helped Caroline.
"Caroline has won now so I hope they can play a different way. I hope this year Serena and Caroline can play one more time in a final."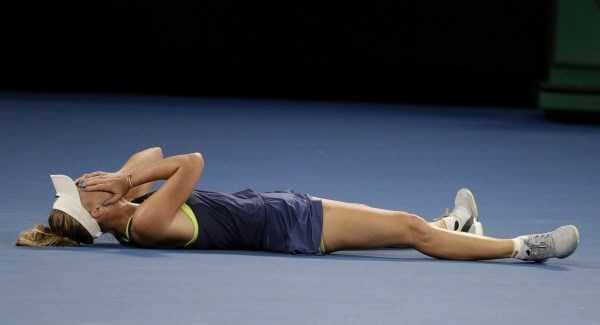 Wozniacki spoke glowingly of Williams' impact on her, saying: "Serena's a huge inspiration and obviously what she's done in women's sports and women's tennis is incredible.
"She's an amazing athlete but I think the most important thing about Serena is that she's an amazing person and she really has taught me a lot of things. The way she handles herself, the way she thinks going out on the court, it's taught me a lot and that's why it's very special she was supporting me. I'm sure when she decides to come back she'll be as good as ever."
Wozniacki was still planning to play next week's St Petersburg Open but has not thought beyond as to what this first slam trophy could potentially lead to over the rest of her career.
She said: "I think as athletes we don't enjoy the moments and I really just want to enjoy the moment. Not only am I a grand slam champion – it still seems crazy to say that – but I'm also back to number one. I couldn't have scripted it any better and I'm very proud of the way I've fought to get here."
– PA
Sourse: breakingnews.ie