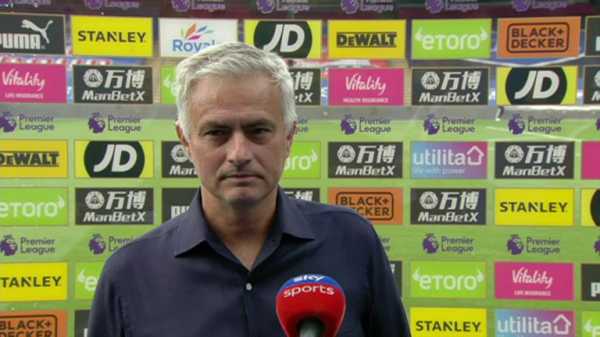 4:44 Jose Mourinho says he's delighted Tottenham have climbed from 14th in the league when he took over as manager to finish in sixth with a Europa League place
Teams who aren't in European competitions this month could have an edge in domestic leagues next term.
Tottenham finished sixth in the Premier League to clinch a place in the Europa League second qualifying round, and Jose Mourinho will hope his side can profit from having the month of August off to fully charge for next season.
In Germany, while the likes of Bayern Munich, RB Leipzig and Leverkusen play, other clubs can rest. Borussia Dortmund and Werder Bremen only resume training on Monday.
The same could well apply to Manchester City, Chelsea, Wolves and Manchester United, and the Premier League announced last month that the quartet would be given extra time off and start next season late, should they go into the latter stages of their respective European competitions.
Fatigue could follow players and clubs all the way through the 2020/21 campaign, which will be more congested than usual.
Sourse: skysports.com