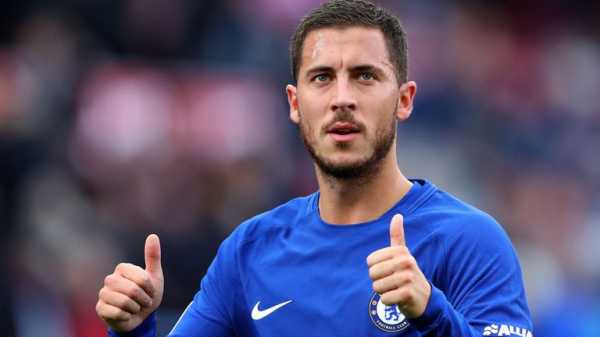 Eden Hazard says he is considering leaving Chelsea and speculation is rife that he could become Real Madrid's next Galactico following Cristiano Ronaldo's departure. He has the talent, but does he have the mentality to become the best?
Chelsea have been here before. Eden Hazard's name is never far away from newspaper gossip columns and this is not the first time he has invited speculation over his future. But with long-standing suitors Real Madrid now looking to fill a Cristiano Ronaldo-shaped hole in their squad, his latest comments resonate louder than ever.
Hazard senses his opportunity and it is hardly surprising that Madrid covet him. In six seasons at Chelsea, they have watched him establish himself as one of world football's superstars. His individual brilliance has been the inspiration behind two Premier League titles. This summer in Russia, he was just as influential for Belgium.
Hazard claimed three goals and two assists in six World Cup appearances, and it was telling that arguably his best performance of the tournament came against familiar foes England. Phil Jones, John Stones, Eric Dier and the rest had faced Hazard more times than they would care to remember in the Premier League, but still they did not know how to handle him.
When Hazard performs as he did in Saint Petersburg on Saturday, there can be no disputing his place among the elite. In the clutch of players vying to succeed Lionel Messi and Ronaldo at the very pinnacle of the sport, Hazard's raw talent stands out as much as anyone's. The only question is whether he possesses the single-mindedness and ruthlessness to match.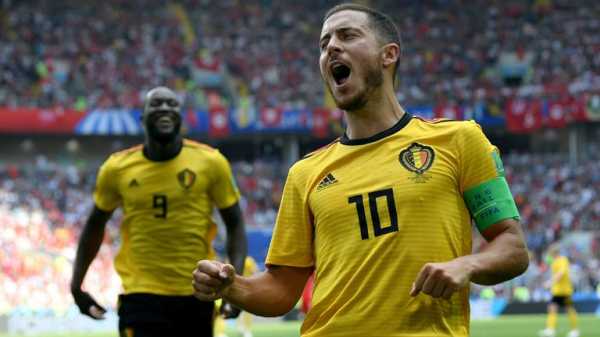 It has long been a conundrum for his coaches. "I think that sometimes Eden is happy if he scores one goal, and then if there is another situation, he prefers to make an assist rather than scoring twice," said Antonio Conte after a meeting with Atletico Madrid last October. "I see, for Ronaldo, that if he scores once he wants two, three, four. It's the same for Messi."
Hazard, for his part, insists it is simply not in his nature to be selfish. "I think, in football now, if you want to win something like the Ballon d'Or or [to be the] top-scorer, you need to be selfish," he said in one recent interview. "But I'm not like this, not at all. I'm just who I am."
Of course, Hazard's selflessness is in many respects a positive trait. In the last three Premier League seasons, only Arsenal's Mesut Ozil has created more scoring chances from open play. "It's simple to have a good understanding with Hazard," said Olivier Giroud last season. "Playing with him is something beautiful," said Diego Costa a year earlier.
But it is also indicative of a very different mindset to Messi, Ronaldo, and even Harry Kane and Neymar. For them, being the best is an obsession. It drives them to the kind of consistency Hazard sometimes struggles to sustain. This is a player, remember, who went 11 months without scoring a Premier League goal in between his two title triumphs.
Conte implored Hazard to "exploit his talent" and "be decisive in every game" after that 2-1 win over Atletico, and the message was similar from his predecessor Jose Mourinho. Like Conte, Mourinho had to push Hazard. At times, it worked. At others, it did not. The propensity to drift out of games remained.
"He's never afraid to play and take responsibility, but it's not about that," Mourinho said in an interview with Sky Sports pundit Gary Neville back in 2014. "It's about him saying – today I have to be decisive. When he says 'I'm not one of the five top players in the world', he can be. But he cannot be in a match where he doesn't do something in the 90 minutes that makes him decisive."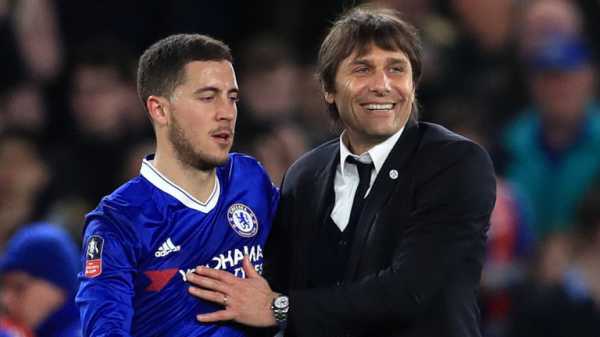 Mourinho told Neville he had been "on him every day" in the build-up to Chelsea's meeting with Arsenal a few weeks earlier. "Don't be happy with doing nice things," he recalled. "Don't be happy being up and down in the game. You have to do something in the game that wins the game for us."
Hazard produced an outstanding performance that day, winning and converting a penalty as Chelsea clinched a 2-0 victory at Stamford Bridge, but Mourinho felt he had been required to coax it out of him. "This is the point with Eden," he added. "The talent is amazing, but the human side of him is not from these times."
Hazard is motivated by enjoyment and he confirmed as much in a revealing interview with the Chelsea magazine in January 2017. "For me, football is like this: I go on the pitch and I try to enjoy it," he said. "I do not look at statistics, I do not look at goals, I just want to go on the pitch. For me, when all the fans come to a game, they have to be happy. It is my job to make sure they are."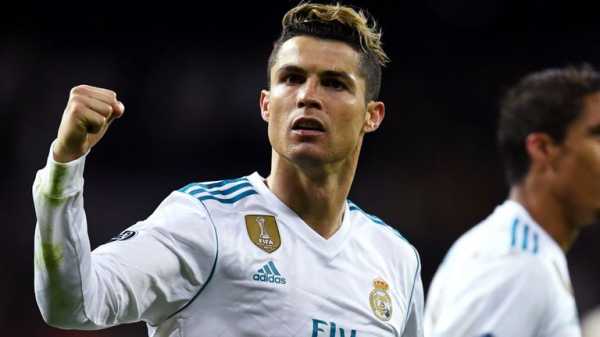 It is impossible to imagine Ronaldo coming out with those comments and it is perhaps why, while Ronaldo's sheer force of will has rescued Real Madrid and Portugal on countless occasions in the past, Hazard tends to struggle in adversity. If the enjoyment is no longer there – as in the chaotic final months of Mourinho's tenure – Hazard is more likely to fade than fire.
The questions remain, but Real Madrid will take encouragement from Hazard's performances over the last 12 months. Chelsea endured another wretched title defence, but this time Hazard fared far better, matching his goal tally for the previous season and performing at an even higher level throughout Belgium's World Cup campaign.
If he is to become the best – and certainly if he is to do it in the long shadow of Ronaldo at the Bernabeu – he will have to show even greater drive and determination in the season ahead. Hazard has always needed a push, but now it is time to apply the pressure himself.
Comment below to get involved in the debate, but please adhere to our House Rules. If you wish to report any comment, simply click on the down arrow next to the offending comment and click 'Report'.
Also See:
How good is Jorginho?
Hazard to Real 'almost inevitable'
Sourse: skysports.com