Limerick football manager Billy Lee strongly considered pulling his team from last night's Munster SFC quarter-final against Clare after an administrative error prevented one of his players from being involved.
Clare overcame Limerick 1-23 to 0-14 at the Gaelic Grounds, with the Treaty boss castigating board officials after the game over their failure to send the correct panel to Croke Park midweek.
Jim Liston was not included in the panel sent to Croke Park and therefore could not feature during yesterday's game. Such was Lee's annoyance with the mistake, he contemplated forfeiting the fixture as close as 10 minutes to throw-in.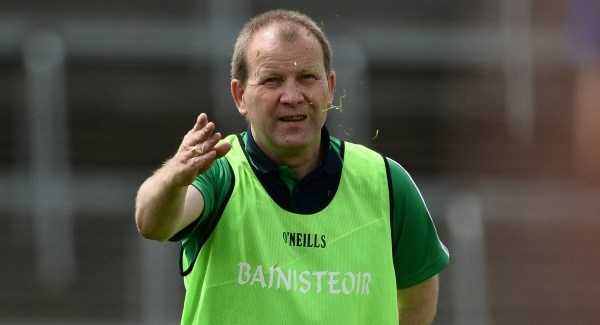 Billy Lee
"Some of the stuff I have had to put up with this week from our County Board has been shocking, absolutely shocking," the manager claimed.
"As late as 10 minutes before throw-in to the game, there was a game of Russian roulette being played because I wasn't prepared to come out on the field with the team. It was gone to that extreme.
"I threatened before we left Newcastle that if Jim wouldn't be on the bench then I wouldn't be in Limerick. I did that, yeah.
"I told the administrators that I wouldn't be letting the team out. The chairman of the football board, the chairman of the county board and the secretary of the football board approached me in the tunnel there and I said, 'Look, lads, is anyone going to sort this out? Make a call to Croke Park'.
"It was an error. It's frustrating, to say the least. They changed it some bit, but at half time they came again and said if we won this game we would have to forfeit the game."
The issue stemmed from an administrative mistake on Wednesday.
"I am going to call it straight, the wrong email was sent to Croke Park. Mike (O'Riordan, county secretary) was on holidays and he put no contingency in. He looked at the first email, which was from the County PRO and he fired that onto Croke Park instead of checking. That is shocking. [Jim] was distraught.
"I left here Wednesday night and from here to Newcastlewest, I was on the phone the whole time talking to officials to get their act in order.
"As an organisation in Limerick, we need to pull ourselves together fairly fast. It is up to the leaders to lead.
"John [Cregan] has a job ahead of himself to sort out this kind of stuff. I really don't mind what they think of me. I am trying to do my best for the players. They are the ones who represent Limerick, not the officers. The officers administrate and they need to do their job.
"Now, that doesn't excuse us losing the game but that's the bulls**t we have to put up with. It is so infuriating, people have no idea. It's madness.
"We had a young fella there busting his arse to get on the field and I had to tell him afterwards why he didn't get on. I've to tell the rest of them what is going on."
Lee added:
Sourse: breakingnews.ie