A federal judge in Amarillo, Texas, sought to delay publicly divulging details about a major hearing on abortion rights set for Wednesday, telling lawyers involved in the case that he preferred to keep it quiet to minimize disruptive protests and harassment, according to a transcript of the closed-door discussions last week.
The unusual move by Judge Matthew Kacsmaryk of the Northern District of Texas could limit public understanding of a case that impacts as many as 64 million women of childbearing age in the U.S.
At Wednesday's hearing, opponents of abortion access suing the U.S. Food and Drug Administration are expected to spar with government lawyers on whether regulators had the right to approve the abortion medication mifepristone 23 years ago.
MORE: Dozens of states wade into legal fight on abortion pill
If the plaintiffs win their case, sales of abortion medication would be halted nationwide, even in states where abortion is legal. About half of all abortions use mifepristone, according to the Guttmacher Institute, a reproductive health policy research organization that advocates for abortion rights.
According to the transcript of a status hearing on Friday, Kacsmaryk told lawyers involved in the case that he planned to wait until late Tuesday — possibly even after business hours — to publicize the logistics of the hearing to avoid attracting attention.
He also asked the attorneys to do the same, citing limited security resources.
"This is not a gag order but just a request for courtesy given the death threats and harassing phone calls and voicemails that this division has received. We want a fluid hearing with all parties being heard. I think less advertisement of this hearing is better," Kacsmaryk said during the meeting, the transcript states.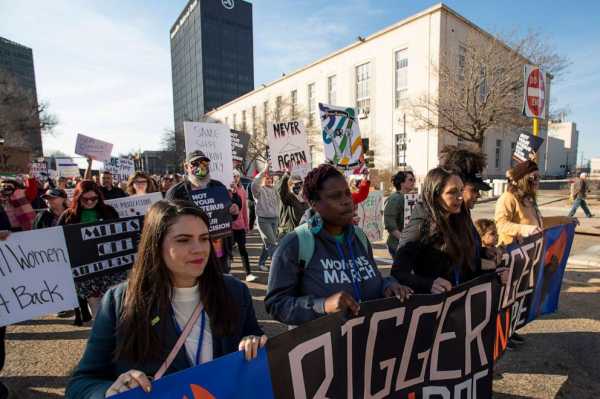 People march in front of the J. Marvin Jones Federal Building and Mary Lou Robinson United States Courthouse to protest a lawsuit to ban the abortion drug mifepristone, Feb. 11, 2023, in Amarillo, Texas.Justin Rex/AP
A brief notice of the hearing date was posted Monday by the court — but with specific details omitted on news coverage and whether the public can attend, though Kacsmaryk has indicated they can.
His desire to lower the hearing's profile appears to have backfired. The Washington Post first reported the judge's plans to lessen awareness of the hearing, and abortion rights groups swiftly announced plans to descend upon Amarillo. (Kacsmaryk's office did not immediately respond to calls seeking comment on his push to limit public details of the case.)
Organizers of the Women's March said they intend to stage a "kangaroo court" outside the courthouse, in which protestors will be dressed in costume to suggest the case was based entirely on fraudulent claims.
MORE: What you need to know about medication abortion after the overturning of Roe v. Wade
Kacsmaryk told lawyers on Friday that the media will be allowed into the hearing with the rest of the public, although it appears that reporters will not be guaranteed a spot.
"I will note that once those seats are filled, the courtroom will be closed at that point," he said.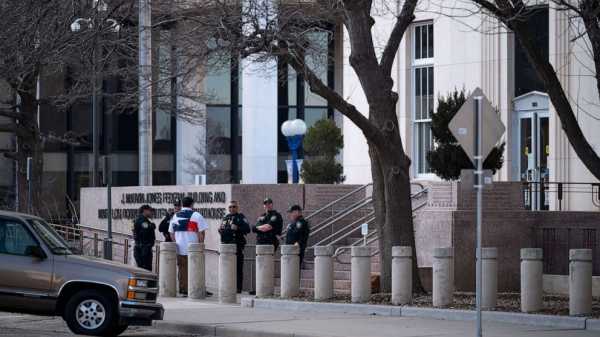 The J. Marvin Jones Federal Building and Mary Lou Robinson United States Courthouse, Feb. 11, 2023, in Amarillo, Texas, where U.S. District Judge Matthew Kacsmaryk will decide on a lawsuit to ban the abortion drug mifepristone.Justin Rex/AP
Only the lawyers will be allowed to bring in electronic devices, a common rule in high-profile court cases.
When asked by lawyers representing the FDA when he planned to outline these rules to the public, Kacsmaryk said on Friday that he wanted to wait until late in the evening Tuesday, just hours before the hearing starts, so that people don't know about it.
"It will" be made public, he said. "But to minimize some of the unnecessary death threats and voicemails and harassment that this division has received from the start of the case, we're going to post that later in the day. So it may even be after business hours, but that will be publicly filed."
Sourse: abcnews.go.com