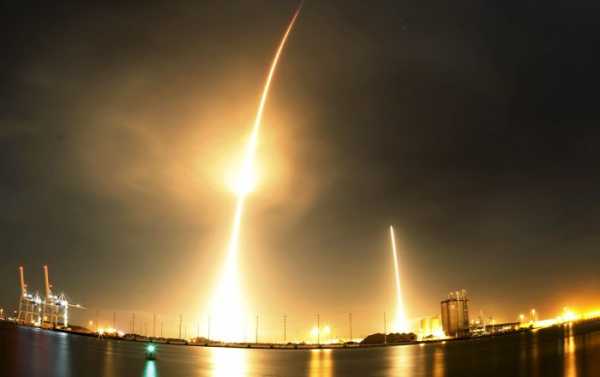 MOSCOW (Sputnik) – SpaceX has for the first time landed a Falcon 9 booster on the West Coast, shortly after the rocket deployed an Argentine satellite to low Earth orbit.
"Falcon 9 has landed – first West Coast land landing of an orbital class rocket booster… Successful deployment of SAOCOM 1A to low Earth orbit confirmed," the firm tweeted.
The rocket carrying the Earth-monitoring satellite blasted off Sunday from a launch pad at Vandenberg Air Force Base northwest of Lompoc, California.
SpaceX has already touched down reusable boosters on drone ships in the ocean and on concrete pads in Cape Canaveral, Florida.
But this was the first time a booster made a ground landing on the West Coast, on Vandenberg's Landing Zone 4, marking the 30th successful landing of a rocket booster.
Sourse: sputniknews.com