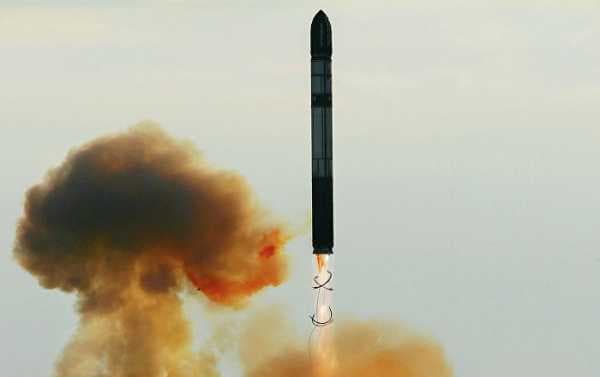 MOSCOW (Sputnik) – Russia may renew launches of the Voevoda (NATO reporting name Satan) intercontinental ballistic missiles to place spacecraft into orbit, a source in the Russian space industry told Sputnik.
In March, then-Russian Deputy Defense Minister Yuri Borisov said that Russia's space industry was ready to use Satan missiles that will then be replaced with Sarmat missiles.
"The issue of use of decommissioned RS-20V [NATO reporting name SS-18 Satan] missiles in line with the conversion launches program is being considered," the source said, adding that the RS-20B modification will not be used for launching satellites.
Currently Russia has 46 RS-20V missiles and some 11 RS-20B missiles.
Earlier, another source familiar with the matter told Sputnik that Russia considered launching satellites using adapted out-of-service Topol intercontinental ballistic missiles.
Sourse: sputniknews.com