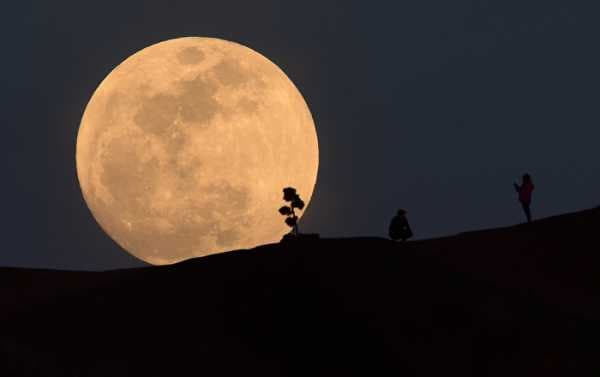 The January 31 super, blue and blood moon passing through Earth's shadow is the first such event in some 150 years.
The celestial event is known as a lunar trifecta, the combination of a super moon, a total lunar eclipse and a blue moon.
People in western Canada, California, Alaska, Hawaii, Australia and parts of eastern Asia will — weather permitting — see a full lunar eclipse (the blood moon) that is also a supermoon (when the moon is at its closest point to the Earth) and, somewhat lyrically, a second full moon in one month (the storied 'blue moon').
Follow Sputnik's live feed to find out more.
Sourse: sputniknews.com